About UPMC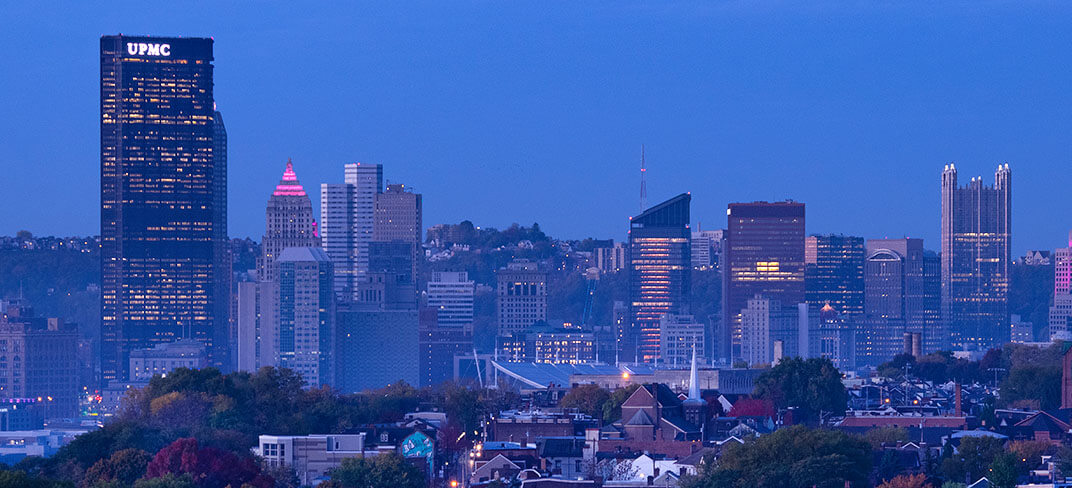 UPMC is one of the leading academic health and insurance systems in the United States. It is headquartered in Pittsburgh, Pennsylvania, and manages revenues of $26 billion and more than 95,000 employees internationally. The group is a leader in the development of effective and sustainable, people-centered health services and clinical programs. Strongly committed to medical-scientific research, UPMC collaborates with the University of Pittsburgh School of the Health Sciences.
In the United States, UPMC has 40 hospitals, 800 outpatient clinics, and 4,900 physicians. Thanks to UPMC International, it is also present in China, Ireland and Italy.
UPMC's business is organized into four main operating areas:
Provision of services: UPMC creates and manages local and regional hospitals and medical centers. It offers specialized services in multiple clinical specialties, including oncology, transplants, orthopedics, pediatrics, ophthalmology, women's health, rehabilitation, sports medicine, and much more. In addition, it provides both home and nursing home care.
Insurance services: UPMC offers medical insurance to over 4.5 million people.
UPMC International. Exports UPMC's medical expertise and management know-how worldwide.
UPMC Enterprises. Explores business opportunities and develops partnerships with leading medical and technology companies.
UPMC's hospital network offers a variety of services, from specialist visits to outpatient services, from surgery to rehabilitation. The goal is to always provide high-quality care, share clinical, technological, and managerial knowledge and skills with its national and international partners.
UPMC is active in various areas. These include building design, training and training of clinical staff at every level of specialization, clinical planning and personalization of care. Its activities also extend to the design of IT technology infrastructures and the development of IT solutions for health.
Its goal is to positively transform the way of doing healthcare. At UPMC, we work with the best doctors, nurses and medical researchers for the benefit of patients and partner institutions.