UPMC Hillman Cancer Center San Pietro FBF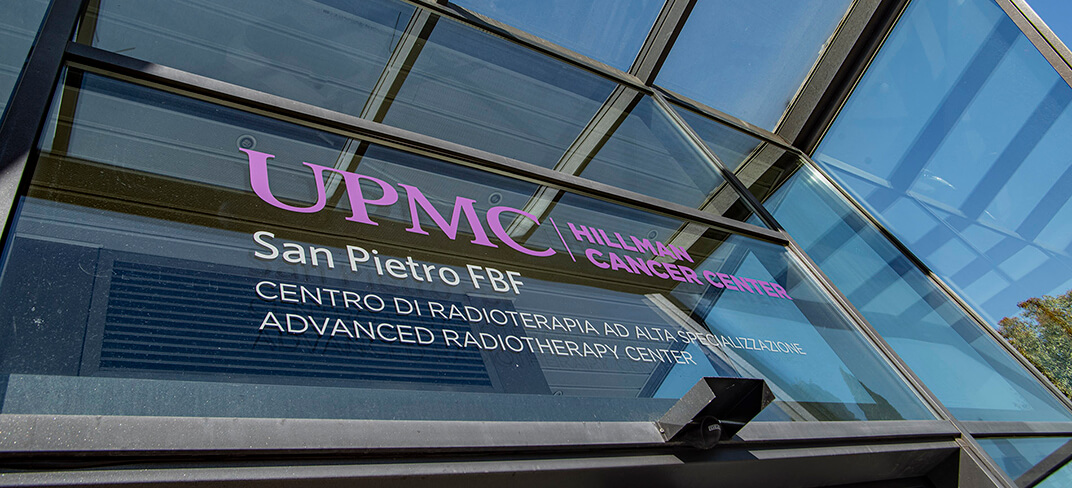 ---
Established in 2013 from a collaboration between UPMC Italy and the San Pietro Fatebenefratelli Hospital in Rome, this facility is recognized both locally and nationally as a radiotherapy centre of excellence. It is one of the operating divisions of UPMC Italy.
We Work as a Team
In their treatment plan, each patient is supported by a multidisciplinary team of specialists who accompany them in all phases and through all aspects of therapy. Doctors, physicists, radiotherapy technicians, nutritionists, nurses, and administrative staff work as a team to guarantee the patient safe and high-quality treatment of the highest caliber. The center also collaborates daily with the UPMC Hillman Cancer Center international cancer network team. In addition, San Pietro's medical staff underwent training in UPMC Pittsburgh.
Radiotherapy Techniques
Compared to conventional radiotherapy, the techniques available at UPMC Hillman Cancer Center San Pietro allow for greater precision for the benefit of healthy organs and greater effectiveness of the treatment. These are new and advanced techniques that combine millimeter precision with the irradiation of high healing doses. All this allows for the reduction of the duration of the treatment cycle and any side effects.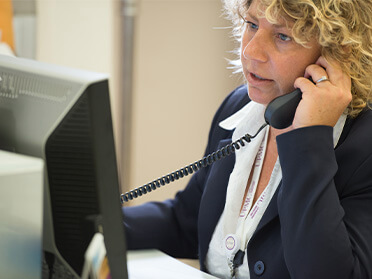 Insurance and Conventions
We offer medical services and services on a private basis or in agreement with the main insurance companies. Some of our services are also affiliated with the National Health System.
For more information on active agreements, visit: