Agreements with Insurances and Funds at UPMC Salvator Mundi International Hospital
UPMC Salvator Mundi International Hospital (SMIH) has agreements with numerous insurance companies, mutual societies, supplementary health funds, and occupational pension funds.
Our administrative staff are at your disposal for information on economic coverage related to medical services. They can also support you in any request for prior authorization to finance at the institution of your choice.
If, on the other hand, you already have a health policy, you can easily obtain authorization to receive a medical service or hospitalization. To this end, we advise you to inform our insurance management office and, of course, your insurance company in good time.
Types of Payment
The method of payment for medical services can be direct, indirect, or mixed, depending on the contract you have. For all Insurances and Funds, a medical prescription* with diagnosis is required.
Direct Agreement
The direct agreement provides for the direct, full, or partial payment (with excess) of the benefit by your insurance or fund. Take note, for example, of what to do in the following cases:
Fasi, Faschim, FasiOpen, Poste: Just show up with an identification card or "position code" to verify the insurance coverage.
Fasdac: Just communicate your name and surname to our acceptance office.
For all other agreements: Simply contact your insurance company and communicate the date of your appointment with UPMC Salvator Mundi.
The insurance will confirm the coverage of the booked service and the deductible (if any). It will then send UPMC Salvator Mundi International Hospital the authorization necessary for the application of the payment directly.
Note. UPMC Salvator Mundi International Hospital personnel cannot apply the agreement directly if, for any reason, they do not receive the necessary authorization from the insurance company. This is also true if the case is opened directly with UPMC Salvator Mundi, but the patient has not submitted the required medical prescription to the insurance company.
Required documents
In order to open the direct insurance practice, it is always necessary to present:
Personal identity document and tax code.
Medical prescription* with diagnosis.
Insurance coverage document, signed by the patient.
Note. In the absence of a prescription*, you can:
Make a specialist visit to UPMC to obtain the release of the prescription. In this case, the specialist doctor will assess the appropriateness of the requested service.
Opt for reimbursement indirectly by anticipating the payment of the service. You can then independently request reimbursement from your Insurance, as specified in the "Indirect Agreement" section.
Indirect Agreement
The indirect agreement provides that you advance the full payment of the service. You can then request reimbursement, total or partial, to your Insurance etc. by presenting the invoice for the service.
List of Insurance and Affiliated Funds
Adac
Aetna
Air Doctor
Allianz Global Assistance
Allianz Health Spa
Allianz Worldwide Care
ANY
AP Companies
Argos Assistance
Assidai
Assirete
ASSIST CARD
AXA Caring
Blue Assistance
BMCh24
Bupa International
CASPIE
CASPIE SERVICES
Campa/Musa Consortium
Capaiap
Casagit
Cassa Mutua Prunas
Blind
Celta Assistance
Cigna
CISI
CMN (Corporate Medical Network)
Controllo & Benessere
European Commission
Health Cooperation
DKV Health Insurance
Europ Assistance
FAS Vatican (under negotiation)
Fisde Eni
FASCHIM
FASDAC
Stages
Open Stages
FD Service
Fimiv
Intesa San Paolo Fund (FSI)
Health Fund
Galen
GGL Generali Group
GeoBlue
Healix
Healt Point
Help Card
Together Health
Inter Mutuals
Ipas-AXA
Hypatia Service S.R.L.
Mapfre Warranty
Medex
Medic4all
MediCall
Assistance Desk
MSH International
My Assistance
My Rete
Poste Vita
PPP HEALTHCARE
Previmedical
QUAS
My Health
Soluzioni Assicurative Sanitari Srl
SOS International
YOUNA International
UPMC's list of conventions also includes:
FAS Vatican – the convention is under negotiation.
UniSalute – the agreement is currently suspended.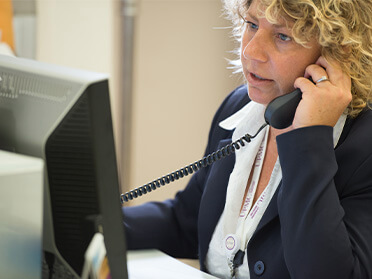 Insurance and Conventions
We offer medical services and services on a private basis or in agreement with the main insurance companies. Some of our services are also affiliated with the National Health System.
For more information on active agreements, visit: