Dermatology - UPMC Salvator Mundi International Hospital
UPMC Salvator Mundi International Hospital's Dermatology specialists are at your disposal for the prevention and treatment of dermatological disorders. They offer personalized paths for the treatment of aesthetic challenges, oncological, related to skin ulcers, and difficult wounds.
They also intervene in the case of autoimmune diseases and sexually transmitted diseases. Our specialists also address pathologies of the skin appendages – nails, hair, hair (trichological problems) – and of the sweat and sebaceous glands.
Before proposing the most suitable treatment, our specialists will check for systemic diseases. Dermatological disorders, in fact, often indicate underlying patient conditions.
In addition, our doctors specialize in the treatment of pediatric and neonatal dermatological pathologies.
Dermatological Services
Our specialists will offer you innovative treatments and cutting-edge therapeutic and surgical techniques. In particular, UPMC's services include:
Dermatological diagnostic tests.
Examination with computerized digital dermatoscope, mole mapping, prevention of melanoma.
Trichological examinations: videodermatoscopy, trichogram, examination of the hair shaft, incisional biopsy with histological examination.
Biopsy, histological examination.
Specialist dermatological, oncological and pediatric visit.
Small dermatological surgery outpatient and day hospital.
Aesthetic dermatological surgery.
Eutrophic cosmetic surgery.
Oncological dermatological surgery.
Cryotherapy.
Motorized curettage for elimination of skin stains.
Photodynamics.
Laser therapy.
Horizontal needling for wrinkles.
Vertical needling for scars.
Hair transplants and PRPs.
Treatment of skin ulcers and difficult wounds.
Pathologies Treated
Among the dermatological disorders treated daily by our specialists are:
Actinic or solar keratosis.
Atopic dermatitis.
Disidrosi.
Autoimmune dermatological diseases. They include: psoriasis, vitiligo, lupus erythematosus, alopecia areata, chronic urticaria, lichen, scleroderma, acne, and scars from seborrheic dermatitis.
Sexually transmitted diseases. They include: warts, contagious molluscs, syphilis and venereal lymphogranuloma.
Melanoma.
Melasma.
Skin ulcers and wounds.
Ingrown toenail or onychocryptosis.
Vitiligo.
Our Doctors
Dermatology at UPMC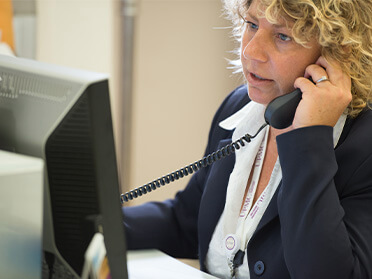 Insurance and Conventions
We offer medical services and services on a private basis or in agreement with the main insurance companies. Some of our services are also affiliated with the National Health System.
For more information on active agreements, visit: