Rheumatology at UPMC Salvator Mundi International Hospital
UPMC Salvator Mundi International Hospital's Rheumatology and Autoimmune diseases specialists treat all rheumatic diseases using our multidisciplinary approach. These conditions do not only affect older people, as many may mistakenly think. Often, in fact, they have an inflammatory and immunological nature. Examples include rheumatoid arthritis, psoriatic arthritis, and ankylosing spondylitis.
Rheumatic diseases are therefore characterized by particularly complex conditions from an immunological point of view. And they sometimes compromise the functionality of internal organs and systems. This is the case, for example, with systemic lupus erythematosus, scleroderma, and vasculitis.
Rheumatic Diseases Treated
Rheumatic diseases can be very different from each other. Symptoms can be mild or severe. Among the most common pathologies are:
Osteoarthritis: This is indicative of a chronic degenerative process, often characterized by episodes of exacerbation of painful symptoms. About 4 million Italians suffer from it. Although the appearance of osteoarthritis is more frequent in people of advanced age (80% of people who suffer from it are over 75), this can occur at any age. Osteoarthritis should not be confused with arthritis. These are joint diseases with different origins: inflammatory, immune, or dysmetabolic.
Arthritis: Among these, the most frequent are rheumatoid arthritis, psoriatic arthritis and spondylitis. There are also arthritic conditions associated with dysmetabolism, such as those from increased uric acid (gout) or calcium pyrophosphate deposition (chondrocalcinosis). In some cases, arthritis can be caused by infections or appear in conjunction with autoimmune diseases, called connective tissue diseases.
Fibromyalgia: This is characterized by diffuse pain – a symptom that can be mistakenly attributed to other pathologies.
Osteoporosis: It is able to decalcify bones, increasing the risk of fractures. It affects women and men, and those who have undergone treatments with osteopenizing drugs, especially cortisone.
Osteomalacia and algodystrophy. They are both pathologies that affect the skeleton. The first is most commonly associated with vitamin D deficiency.
Who Are Our Rheumatology Services For?
You can contact UPMC Salvator Mundi's Rheumatology and Autoimmune Diseases Department for clinical rheumatological tests if you suffer from:
Pain and swelling in the joints, hands, or wrists for more than three weeks.
Joint stiffness and/or generalized pain lasting more than an hour in the morning, after waking up.
Sudden swelling, sometimes associated with local pain and redness, of one or more joints and in the absence of trauma.
Paleness of the fingers following exposure to cold, climatic variations, or intense emotions.
Feeling of dryness or sand in the eyes, associated with dry mouth and joint or muscle pain.
Redness of the face, nose, cheeks or around the eyes, worsened by exposure to the sun, even of short duration, sometimes associated with joint pain.
In the over-fifties: sudden onset of day and night pain in the shoulders and / or even, sometimes associated with headache and fever.
In postmenopausal women or patients taking cortisone: sudden back pain. It often manifests itself after an effort or lifting a weight.
In young people and adults: low back pain and/or sciatic pain up to the knee, stronger during night rest and attenuated by physical activity.
In people with psoriasis or with family members with psoriasis: appearance of pain in the joints, spine, or heel.
Today, rheumatic diseases can be treated and, in some cases, cured. The best results are obtained when their diagnosis is timely; this is fundamental for therapeutic success. An early diagnosis, in fact, may help control the painful symptoms and the appearance of a possible disability. The rheumatologist will thus be able to immediately define the most suitable treatment to effectively counteract the evolution of symptoms.
Our Doctors
Rheumatology at UPMC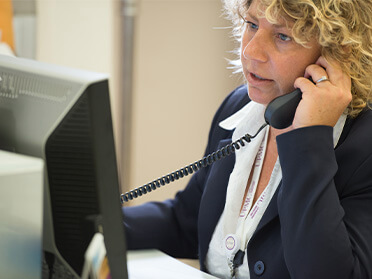 Insurance and Conventions
We offer medical services and services on a private basis or in agreement with the main insurance companies. Some of our services are also affiliated with the National Health System.
For more information on active agreements, visit: