Online Medical Video Consultations at UPMC Salvator Mundi International Hospital
UPMC Salvator Mundi International Hospital's best medical care is now available without leaving home thanks to our Online Medical Consultation Service.
If you have to postpone a visit or cannot reach us at the clinic - for example, if you have flu symptoms such as cough or fever - you can contact our specialists directly from your home and have an online medical video consultation. Keep in mind, however, that the service is not meant to be consulted in case of emergency medical problems.
Book a Medical Video Consultation Online
UPMC Salvator Mundi provides you with online medical video consultations for various clinical specialties. To make an appointment, click on the specialty you want to book, choose a specialist and check which visit dates are available.
Select: Video consultation Cardiology, Dermatology, Hepatology, Gastroenterology, Internal Medicine, Orthopedics, Otolaryngology, Pediatrics, Psychology, Interventional Radiology.
What Is the Online Medical Video Consultation Service?
The Online Medical Video Consultation service puts you in direct contact with our specialists. To resolve your doubts about sudden symptoms and to quickly receive medical advice about the pain or discomfort you suffer from. The service also allows you to know whether or not it is necessary to investigate the conditions of your state of health with a specialist visit or diagnostic tests.
Another goal of the service is to reduce the risks due to access to a health facility during times of emergency related to Covid-19.
How Does It Work?
The duration of the online medical video consultations varies between 15 and 30 minutes, with the exception of the psychological video consultation, which lasts 45 minutes. Once you have made your reservation, you can pay online by credit card or Paypal.
Our Doctors
Contract Conditions
View the General Terms and Conditions for online medical video consultation services (PDF).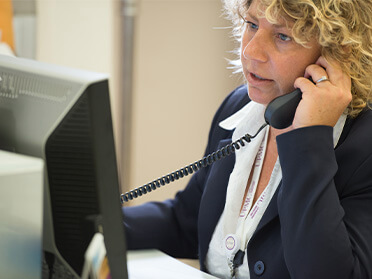 Insurance and Conventions
We offer medical services and services on a private basis or in agreement with the main insurance companies. Some of our services are also affiliated with the National Health System.
For more information on active agreements, visit: