UPMC Salvator Mundi International Hospital: Information for Patients and Visitors
Welcome to UPMC Salvator Mundi International Hospital. We offer health care based on a responsible care model, attentive to the needs and rights of our patients. We always aim for excellence in care and innovation, technological and operational, to offer you quality services.
At UPMC, patient care is global and handled by our clinical and administrative staff. A team of experts and professionals that are continuously trained and updated, to ensure a rapid and safe intervention capacity.
UPMC Salvator Mundi is an international private hospital guided by a multidisciplinary approach to care. We offer highly specialized services in various clinical, medical, and surgical areas, in a completely renovated facility equipped with cutting-edge technologies.
We have agreements with the main insurance companies, national and international, mutual funds, supplementary health funds, pension funds, institutions, companies.
In addition, all our patients can choose to apply for funding for the payment in installments of examinations, hospitalizations, interventions and therapies.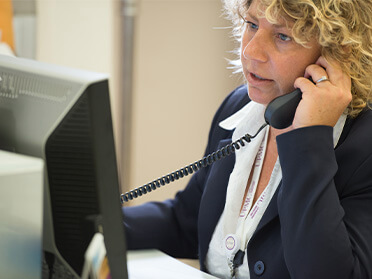 Insurance and Conventions
We offer medical services and services on a private basis or in agreement with the main insurance companies. Some of our services are also affiliated with the National Health System.
For more information on active agreements, visit: