Ophthalmology at UPMC Salvator Mundi International Hospital
UPMC Salvator Mundi International Hospital (SMIH) offers highly specialized advanced ophthalmology services for the diagnosis and treatment of eye diseases.
We have a totally innovative structure, equipped with the best technology and cutting-edge systems combined with specialized know-how to offer patients, both adults and children, preventative diagnostics and treatment with a complete diagnostic framework and targeted surgical treatments. We have a operating rooms with the latest generation technologies that allow us to correct refractive errors and to intervene surgically on numerous pathologies of the anterior segment, ensuring minimal invasiveness and short recovery times.
A medical and surgical emergency service is available, active 24 hours a day.
Ophthalmology Services
Ophthalmological diagnostics.
Ophthalmic surgery.
Refractive surgery.
Neuroftalmologia.
Pediatric ophthalmology.
Our Doctors
Ophthalmology at UPMC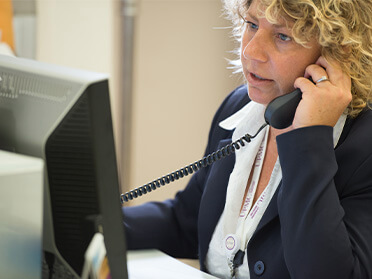 Insurance and Conventions
We offer medical services and services on a private basis or in agreement with the main insurance companies. Some of our services are also affiliated with the National Health System.
For more information on active agreements, visit: