Laser Therapy at UPMC Salvator Mundi International Hospital
The high number of requests for aesthetic medicine interventions has recently led to a sizeable increase in the services available in medical and aesthetic centers. In particular, the use of lasers is increasingly offered, even by unqualified operators, with sometimes negative consequences for health.
At UPMC Salvator Mundi International Hospital (SMIH), you'll receive specialized, high quality care using state-of-the-art equipment. Furthermore, all our treatments are supported by the specific services that only a hospital is able to provide.
Laser Therapy Treatments
Our laser therapy specialists provide you with expertise throughout, not only during aesthetic interventions (i.e. the removal of moles, hair, or other blemishes). In fact, we aim to offer you a complete care experience.
After evaluating the nature of the problem on which they will intervene, our specialists define a personalized treatment path for you. They will offer you effective solutions even in the case of complex dermatological and phlebological diseases.
In general, laser treatment offers several advantages:
Allows you to achieve permanent results.
It is a fast, effective and non-invasive procedure.
It does not require hospitalization.
At UPMC, we offer dermosurgical and aesthetic laser therapy services, including procedures to treat vascular lesions.
Diseases Treated
Among the disorders and diseases that can be treated by means of laser therapy there are:
Acne.
Angiomas.
Dilated capillaries (or telangiectasias).
Seborrheic keratoses.
Scars.
Couperose and erythrosis.
Pendulous or nodular fibroids.
Aging.
Molluscum contagiosum lesions.
Skin spots.
Unwanted hair.
Wrinkles.
Stretch marks.
Spider nevus.
Ulcers.
Warts.
Eyelid xanthelasmas.
Our Doctors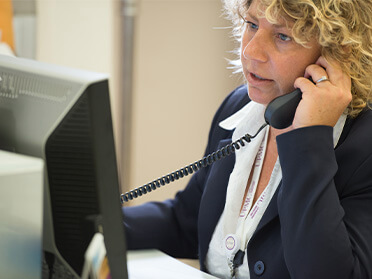 Insurance and Conventions
We offer medical services and services on a private basis or in agreement with the main insurance companies. Some of our services are also affiliated with the National Health System.
For more information on active agreements, visit: