Urgent Care (Doctors on Call) at UPMC Salvator Mundi International Hospital
Doctors on Call (DOC) at UPMC Salvator Mundi International Hospital offers emergency care during off hours. The service integrates outpatient services, diagnostic centers, and surgical departments to offer medical assistance rapidly.
Who Can Use This Service?
DOC at UPMC Salvator Mundi International Hospital cares for all patients who need a specialist visit by appointment, urgent assistance, or in emergency cases. It is necessary to clarify that the DOC service is not comparable with an emergency department. Severe emergencies are not managed by this service.
How Does It Work?
The DOC is structured for three main areas of intervention, according to the level of urgency and the location of the call for assistance. The service provides urgent assistance and medical intervention to patients.
Urgent Assistance
Emergencies and urgent assistance requests have an average response time of one hour. The service performs an initial evaluation / triage by phone and directs the patient to the most suitable specialist for addressing the issue. The DOC is active every day on a 24 hour basis for urgent requests in the following specialties:
Surgery – General and internal medicine
Orthopaedics – Trauma center
Contacts
Emergency doctor - Tel. 06 588 9607124 hours a day, seven days a week
Our Doctors
Urgent Care at UPMC
Learn more about urgent care at UPMC.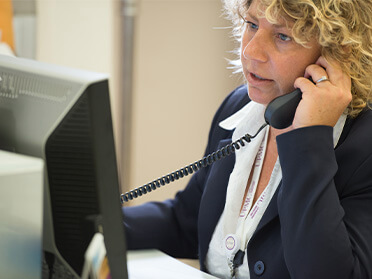 Insurance and Conventions
We offer medical services and services on a private basis or in agreement with the main insurance companies. Some of our services are also affiliated with the National Health System.
For more information on active agreements, visit: