Physiotherapy at UPMC
UPMC offers physiotherapy services to assist patients in recovering their functionality and movement which may have been impaired by mechanical, surgical, or disease-related trauma. At UPMC, physiotherapists collaborate with orthopedists and specialists in various fields to rehabilitate motor functions with therapeutic activities to be practiced in the gym or in the pool, using support equipment and mixed massage techniques.
Book an Appointment
Physiotherapy services are currently available at the following UPMC facilities:
Physiotherapy Services at UPMC
UPMC facilities are equipped with a gym and a physiotherapy and rehabilitation clinic where patients can perform the necessary treatments under the guidance of our specialists.
The Salvator Mundi facility also has a therapeutic pool for hydro kinesiotherapy, indispensable in the treatment of some conditions of the musculoskeletal system, and also useful for post-traumatic or post-surgical rehabilitation. It is recommended, for example, for patients with hip or knee prostheses, in cases of reconstruction of the anterior cruciate ligament, or procedures on the bones of the foot and ankle.
At UPMC, physiotherapy services include:
Individualized empowerment and rehabilitation programs.
Physiotherapy.
Kinesiotherapy.
Tecar therapy, high-power laser therapy, hyperthermia, shock wave therapy, vibratory energy.
Lymph drainage.
Massage therapy.
Postural re-education.
Post-surgical and post-traumatic rehabilitation.
Sports rehabilitation.
Specialized orthopedic rehabilitation of the shoulder, hip, knee, or other joints.
Neuromotor, cardiovascular, and respiratory re-education.
Rehabilitation of the pelvic floor.
Home care, to facilitate functional recovery in your home in case you are unable to travel.
UPMC Physiotherapy Treatments and Therapies
There are several types of physiotherapy treatments we provide at UPMC, including:
Kinesiotherapy: This is a set of exercises that the patient performs with a free body or with aids (such as balls, elastic bands, sticks) to recover motor function following periods of long inactivity. It is also very suitable to help geriatric patients return to perform daily actions after a bone fracture, surgery, or illness.
Hydro kinesiotherapy: A physical activity that is practiced in the pool, based on the ease of the movements made in the water, thus preventing the overload of bones and joints during the exercises.
Functional rehabilitation: A type of rehabilitation that aims to resolve movement alterations by correcting dysfunctions of the musculoskeletal system.
Postural rehabilitation: These exercises are useful in cases of painful conditions, such as back pain, and to increase awareness of the body's motor functioning.
Neurological rehabilitation: Particularly suitable for people who have suffered an injury to the nervous system due to trauma or illness (such as stroke, Parkinson's disease or multiple sclerosis).
Ultimately, the physiotherapist frequently intervenes in the case in the orthopedic, traumatological, sports, cardiological (after heart or vein surgery), respiratory and pediatric fields.
Who Can Access UPMC Physiotherapy services
You can contact us for rehabilitation following an injury, sports-related or not, after surgery, or if you have spent a long period of inactivity due to a plaster cast or other causes. We also invite you to consult our physiotherapy specialists in case you suffer from sudden pain in the limbs or joints during movement, if you want to improve your posture, or if you have a motor disability or a pathology that reduces your ability to move.
UPMC relies on the professionalism of a team of specialized physiotherapists, osteopaths and rehabilitation therapists. In addition, in collaboration with orthopedists and surgeons active at UPMC in Pittsburgh (USA), our Center for Hand Surgery also deals with post-operative hand rehabilitation.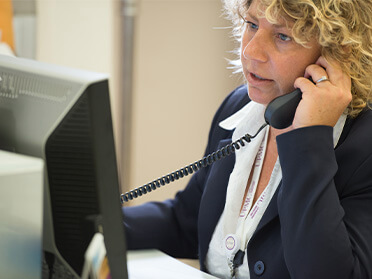 Insurance and Conventions
We offer medical services and services on a private basis or in agreement with the main insurance companies. Some of our services are also affiliated with the National Health System.
For more information on active agreements, visit: