UPMC Hillman Cancer Center Villa Maria
---
Established in 2018, and located in the heart of Irpinia in the ASL area of Avellino, this Center is the result of the collaboration between UPMC Italy and the Villa Maria Nursing Home in Mirabella Eclano. The common goal behind this partnership is the creation of an oncology center in central-southern Italy to offer high-quality care opportunities to cancer patients near their homes. It is one of the operating divisions of UPMC Italy.
Teamwork at UPMC
During the course of care, the patient is supported by a multidisciplinary team of specialists who accompany them through all phases of therapy. Doctors, physicists, radiotherapy technicians, nutritionists, nurses, and administrative staff work as a team to ensure the patient is administered the safest and highest-quality treatments.
The Center, with medical staff trained in Pittsburgh, collaborates daily with the team from the international oncology network of UPMC Hillman Cancer Center
Advanced techniques for more effective treatments
The innovative techniques used at our Center allow greater precision than conventional radiotherapy, to the benefit of healthy organs and greater effectiveness of treatment. The millimeter accuracy and the use of high healing irradiation doses may allow a shorter treatment and reduced side effects.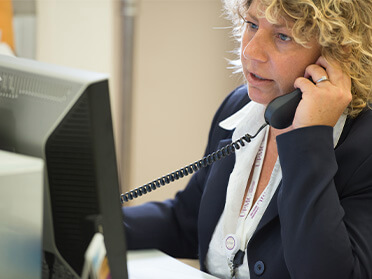 Insurance and Conventions
We offer medical services and services on a private basis or in agreement with the main insurance companies. Some of our services are also affiliated with the National Health System.
For more information on active agreements, visit: