Coronavirus and Clinical Activity at UPMC Hillman Cancer Center Villa Maria
UPMC Hillman Cancer Center Villa Maria takes all safety and security measures to safeguard the health of patients and healthcare professionals. The following measures are in place:
Mandatory hand sanitization is required at the entrance for patients and carergivers.
Temperature measurements are taken at the entrance for patients and caregivers.
All patients and caregivers are obliged to wear a mask.
Attendance numbers are limited to ensure the recommended safety distances.
Patients cannot be accompanied, with the exception of elderly patients or patients with walking difficulties (in these cases, we admit only one companion).
Personal protective equipment, as prescribed by national and regional institutions, is provided for all health and non-health personnel.
Protective barriers are in place at the reception office.
Sanitization of all areas is carried out continuously according to the regulations in force.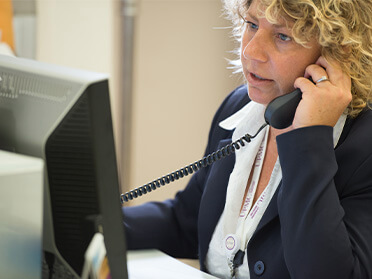 Insurance and Conventions
We offer medical services and services on a private basis or in agreement with the main insurance companies. Some of our services are also affiliated with the National Health System.
For more information on active agreements, visit: