Orthopaedic Services at UPMC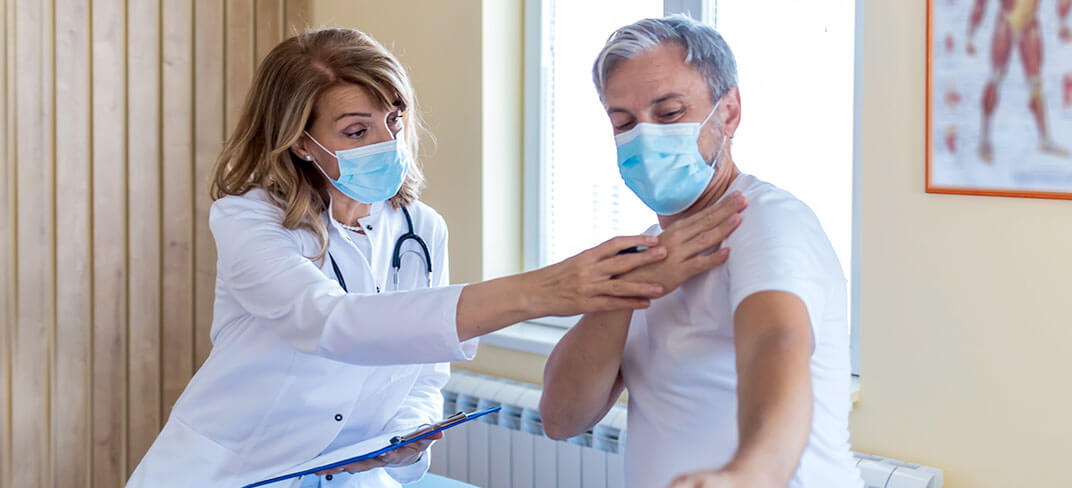 UPMC in Italy specializes in treating pathologies that affect all components of the musculoskeletal system: muscles, bones, cartilage tissue, joints, tendons, and ligaments. Our UPMC Orthopaedic Care team uses innovative techniques such as robotic prosthetic surgery and the same operating protocols as UPMC Orthopaedic Care in Pittsburgh. This U.S. facility is a place of excellence for the treatment of all musculoskeletal problems affecting the human body.
What is Orthopaedics
Orthopaedics is the specialized branch of surgery that studies, prevents, and treats injuries and pathologies of the bones, muscles, and other components of the body's system of movement. Damage to these components, in fact, can cause pain and prevent the person from moving freely, following a trauma or due to congenital malformations that limit their functionality.
The treatment of disorders affecting the musculoskeletal system may require integrated and minimally invasive therapies, based on the combination of drugs, rehabilitation and physiotherapy. For this reason, the orthopaedic doctors at UPMC actively collaborate with our counterparts in physiotherapy and rehabilitation.
Sometimes, however, these services and drug therapy medication are not enough. At UPMC, you can undergo minimally invasive orthopedic surgery procedures, with short periods of post-operative recovery. In addition, you will have access to robotic surgery and regenerative orthopedic surgery services, conducted with state-of-the-art instrumentation and technology.
Orthopaedic Therapies and Services in UPMC
You can contact us to undertake diagnostic and therapeutic treatments aimed at recovering motor function. Our specialists will accompany you throughout the entire care path.
With us, you can undergo diagnostic examinations such as:
Orthopaedic examination for an evaluation of your posture, muscle strength, and mobility of the joints, and for the diagnosis related to any swelling and inflammation.
Radiographs.
CT scan and MRI.
Ultrasound.
Examination of joint fluid.
In addition, you will have access to the following clinical and surgical treatments:
Prosthetic and robotic orthopedic surgery.
Highly specialized and minimally invasive surgeries: surgery of the hand, foot, hip, knee, shoulder and ankle.
Post-traumatic surgery.
Spinal interventional radiology, for the treatment of pathologies of the spine.
At UPMC, there are also active programs of physiotherapy, osteopathy, and hydro kinesiotherapy – also personalized – for functional recovery in both post-operative and post-traumatic phases. Here you can also take advantage of the advice and experience of our specialists in sports medicine.
Orthopaedic Conditions we Treat
Orthopaedics aims to recover the well-being of your bones and muscles and takes care of joints damaged by injuries, disorders, or pathologies involving one or more components of the musculoskeletal system. In particular, orthopaedics intervenes in cases of:
Bone fractures and musculoskeletal trauma caused by sports or other injuries, such as a fall or a car accident.
Conditions that result from chronic-degenerative diseases, such as rheumatoid arthritis or congenital malformations.
Pathologies and injuries of cartilage, tendons, and ligaments, such as injuries or inflammations of the rotator cuff or ruptures of the meniscus.
Sprains, dislocations, and bruises.
Pathologies of the spine such as herniated disc, scoliosis, kyphosis, low back pain, cervicalgia, lumbosciatica, vertebral fractures.
Coxarthrosis and gonarthrosis, i.e. arthrosis of the hip and knee.
Instability of the frozen shoulder and shoulder, a condition that reduces the normal movement of the joint.
Hand and wrist disorders (e.g. Dupuytren's disease, carpal tunnel syndrome, snap finger, De Quervain syndrome).
There is also a specialized area of orthopedics that is aimed at young people. Pediatric orthopaedics, in fact, identifies and corrects postural and morphological defects (such as knee valgus and congenital hip dysplasia) in patients in developmental age and adolescence.
Who are our Orthopaedic Services for?
You can contact our specialists for an orthopedic visit if you suffer from osteoarticular pain of which you do not know the cause or causes. For example, if you have suffered an injury during sports practice or if you have a congenital malformation involving the musculoskeletal system. Orthopaedic services at UPMC are also available if you suffer from a condition that can compromises the functionality of bones, muscles, joints, tendons.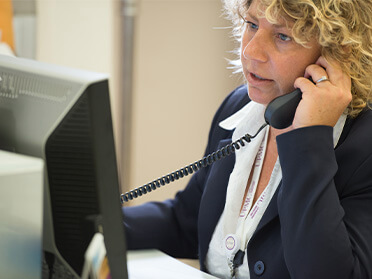 Insurance and Conventions
We offer medical services and services on a private basis or in agreement with the main insurance companies. Some of our services are also affiliated with the National Health System.
For more information on active agreements, visit: