Oncology at UPMC
UPMC is dedicated to supporting you in the battle against cancer and provides you with the tools to treat it.
Founded in Pittsburgh, (U.S.) 35 years ago, UPMC Hillman Cancer Center, is a global leader in the treatment of cancer.
UPMC Hillman Cancer Center provides state-of-the-art treatment methodologies to its international locations – an experience gained in the course of treating more than one hundred thousand individual cases. It offers the latest generation of intervention technologies.
At UPMC Hillman Cancer Centers in Italy, you can access the same cancer treatments that are offered in the U.S.
Book an Appointment
You can book a visit and request a personalized cancer treatment course at the following UPMC Centers:
Our Oncology Network
Our facilities offer a variety of methodologies for the diagnosis and treatment of cancer. The specializations for each center are:
Oncology Services We Provide
At UPMC we offer various methodologies for the diagnosis and treatment of oncological diseases.
We offer advanced cancer screening programs, to prevent the onset of cancer and to diagnose it quickly. Our diagnostic techniques for neoplasms include: radiology, endoscopy and computed axial tomography (CT/CT) scan.
A multidisciplinary team of specialists will then decide on the most suitable clinical protocol for your case, following you during all phases of treatment.
Among the different types of treatment that we can offer you are:
Chemotherapy: This term refers to any treatment that involves the use of chemicals. In common use, however, it is used to refer to the therapeutic treatment that involves the administration of specific drugs against cancer (called antineoplastics or antiblastics). These prevent the multiplication of cancer cells, effectively killing them. Your medical specialist may direct you to a chemotherapy pathway based on several factors. Among them, the type of tumor, the area of the body affected, your sensitivity to chemotherapy, and your general state of health. Usually, the doctor indicates chemotherapy as the treatment of choice when cancer has spread in the body (metastasis) or when there is a risk that it will expand.
Radiation therapy: This is a non-invasive, localized and painless therapy that uses high-energy radiation (called ionizing) to destroy cancer cells. Radiation therapy treatment directly affects the tumor mass. For maximum effect and to limit damage to the healthy tissues that surround it, the specialist doctor may decide to use radiotherapy as the only curative therapy, or combine it with chemotherapy to intensify the treatment.
Hormone therapy (also called hormone therapy or endocrine therapy): This is a therapy that consists of the administration of drugs that block the production of hormones, such as estrogen and androgens. These hormones stimulate the growth of certain breast and prostate cancers. Hormone therapy can reduce the risk of recurrence, that is, the chance of the tumor recurring again. In fact, this could also happen after chemotherapy or radiotherapy treatments, or following surgery. It can also be used as a preliminary therapy, to reduce the size of the tumor mass before surgery and to better facilitate its removal.
Oncological surgery. In this case, the surgeon removes the tumor mass from the body with surgery. In cases where the diagnosis is early, the surgical operation may be sufficient to remove the cancer altogether.
Oncological Conditions We Treat
The oncological pathologies on which we intervene every day in our facilities at UPMC are:
Head and neck tumors.
Brain and spine tumors.
Thyroid tumors
Esophageal tumors.
Breast tumors.
Timoma.
Lung tumors
Liver tumors.
Pancreatic tumors.
Kidney tumors.
Gynecological tumors.
Prostate tumors.
Who Are Our Oncology Services For?
Our centers are a point of reference in the field of oncology. Worldwide, UPMC Hillman Cancer Center has more than 80 oncology facilities, connected through a specialized and multidisciplinary network. Through them, we share the professionalism and experience of our specialists.
In Italy, we offer individualized programs for cancer screening, integrated oncology, chemotherapy, oncological surgery, and rehabilitation.
If you suffer from an oncological pathology, our specialists will be able to direct you to the most suitable treatments for you. They will be at your side throughout your treatment, whatever the stage, also offering you personal and family psychological assistance services.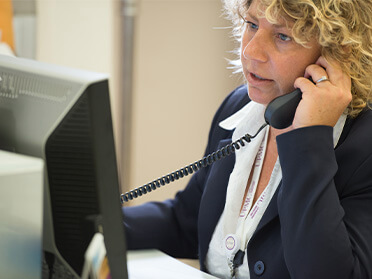 Insurance and Conventions
We offer medical services and services on a private basis or in agreement with the main insurance companies. Some of our services are also affiliated with the National Health System.
For more information on active agreements, visit: