Services Available at UPMC Hillman Cancer Center Villa Maria
Doctors, physicists, radiation therapy technicians, nurses, and administrative staff at UPMC Hillman Cancer Center Villa Maria work as a team to ensure safe, high-quality patient care and collaborate with the UPMC Hillman Cancer Center team in the U.S.
In addition, they work closely with specialists from various specialties including neurosurgery, medical and surgical oncology, pathological anatomy, health physics, diagnostic radiology, nursing, nutrition, and psychology. This multidisciplinary approach is inspired by the model used by UPMC Hillman Cancer Center in the U.S.
Radiotherapy Procedures
All radiation treatments offered at the UPMC Hillman Cancer Center Villa Maria are performed on an outpatient basis, are non-invasive, do not cause pain, and do not require special medication. At UPMC, you can access the following services:
Intensity-modulated radiotherapy (IMRT).
Image-guided radiation therapy (IGRT).
Stereotactic radiosurgery and stereotactic radiotherapy (SRS/SBRT).
CT scan for the planning of radiotherapy treatment.
Our Doctors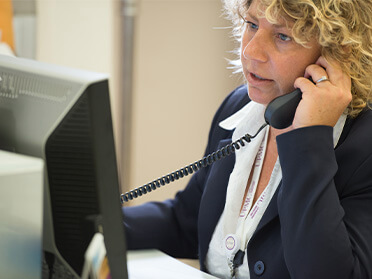 Insurance and Conventions
We offer medical services and services on a private basis or in agreement with the main insurance companies. Some of our services are also affiliated with the National Health System.
For more information on active agreements, visit: