Physiotherapy and Rehabilitation at UPMC Salvator Mundi International Hospital
UPMC Salvator Mundi International Hospital has a comprehensive physiotherapy and rehabilitation center on its premises.
Patients can rely on the professionalism of a large team of physiotherapists, osteopaths and specialized rehabilitation therapists. The team continually collaborates with UPMC Salvator Mundi orthopedists and surgeons to identify the best, customized treatment and track the stages of the patient's functional recovery. All the rehabilitation services work closely with each other to provide the best possible recovery, in accordance with integrated rehabilitation guidelines, by applying different therapeutic approaches.
The Center
The UPMC Salvator Mundi International Hospital Physiotherapy and Rehabilitation Center activities take place in an area measuring 500 m2, a large and well-equipped space featuring:
Cubicles: where treatments can be carried out in complete privacy
Gym: gym with equipment specifically tailored for complete muscle and joint recovery, functional rehabilitation, and cardio fitness; the gym also caters to those who need to regain physical balance and rehabilitate movement and posture.
Swimming pool: rehabilitation pool with hydrotherapy pool for water therapy treatments
The Services
Customized strengthening and rehabilitation programs
Integrated rehabilitation
Physiotherapy
Kinesiotherapy
Manual therapy
High-tech therapy: tecar therapy, high-power laser therapy, hyperthermia therapy, shockwave therapy, vibrational energy
Manual lymphatic drainage
Massage therapy
Osteopathy
Posture rehabilitation
Treatments for outcomes of orthopedic and traumatic diseases
Post-surgical rehabilitation
Post-traumatic rehabilitation
Sports rehabilitation
Specialized orthopedic rehabilitation (e.g., shoulder, hip, knee, etc.)
Hand rehabilitation center
Neuromuscular rehabilitation
Cardiac rehabilitation
Pulmonary rehabilitation
Pelvic floor rehabilitation
Home care: whenever it is deemed necessary in order to facilitate a patient's functional recovery, home physiotherapy and physical rehabilitation services can be provided by our professionals who will consider the best solution for each situation.
Our Doctors
Physiotherapy and Rehabilitation at UPMC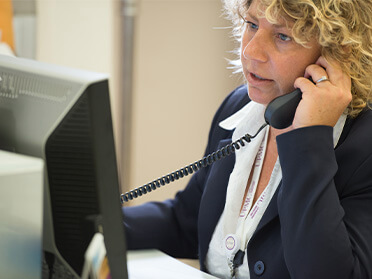 Insurance and Conventions
We offer medical services and services on a private basis or in agreement with the main insurance companies. Some of our services are also affiliated with the National Health System.
For more information on active agreements, visit: