Otolaryngolgy at UPMC Salvator Mundi International Hospital
The Otolaryngology (also known as ear, nose and throat or ENT) service at UPMC Salvator Mundi International Hospital provides prevention, diagnosis, and treatment, both medical and surgical, of ear, nose, and throat diseases in adult and children.
Conditions We Treat at UPMC
Adenoiditis, pharyngitis, and tonsillitis
Rhinitis and sinusitis
Snoring and sleep apnea
Naso-sinus neoplasms
Inflammation and pathologies of the outer and middle ear
Peripheral vertiginous syndromes
Transmissive and sensorineural deafness
Pathologies of the salivary glands
Cervical swelling and adenopathies
Inflammations and neoplasms of the oral cavity, pharynx and larynx
Functional and organic dysphonias
ENT manifestations of inflammatory and infectious systemic pathologies
Other Services at UPMC
Audiological visit
ENT visit
Diagnostic tests
Otolaryngology surgery
Otolaryngolgy at UPMC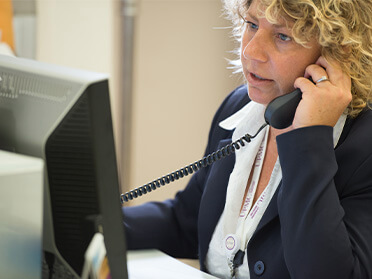 Insurance and Conventions
We offer medical services and services on a private basis or in agreement with the main insurance companies. Some of our services are also affiliated with the National Health System.
For more information on active agreements, visit: