Proctology at UPMC Salvator Mundi International Hospital
Pathologies Treated
Treatments are available for the following proctological disorders:
Hemorrhoids.
Fistulas.
Fissures.
Services
Proctological diagnostics.
Proctological surgery.
Proctology Surgery
Through a thorough preliminary examination, our specialists will evaluate, depending on the complexity of the individual case, whether to intervene with traditional surgery or with minimally invasive surgery. Traditional surgical treatment consists of incisions to the fistula (fistulotomy) or removal of the same (fistulectomy). It can be carried out without complications in cases of simple fistulas.
Minimally invasive surgery, in which the sphincter is preserved, includes:
Fistula closure with glue (fibrin glue) or biological material (Permacol).
Fistula closure with plugs, i.e. plugs of biocompatible material (BIO-A).
Intersphincter ligation of the fistula (LIFT).
Video-assisted treatment (VAAFT), i.e. the exploration and endocavitary treatment of the fistula with a dedicated fistuloscope, this is commonly associated with the closure of the internal orifice.
Laser treatment (FILAC).
Advantages of Minimally Invasive Surgery
Compared to traditional surgery, interventions with minimally invasive techniques offer numerous advantages, including:
Minor discomfort both in the immediate postoperative period and in the following days. After the operation, on an outpatient basis and under local anesthesia, the patient can resume normal activities by the next day and take a full shower 2-3 days later.
Lower incidence of relapses and, in cases of relapse, the procedure can be repeated with the same technique, allowing the treatment to avoid large excisions with more complicated closures with stitches.
Minimal discomfort for the patient and the complete removal of the problem in a short time.
Possible use for the treatment of Crohn's disease, which often involves multiple and complex fistulas.
Our Doctors
Proctology at UPMC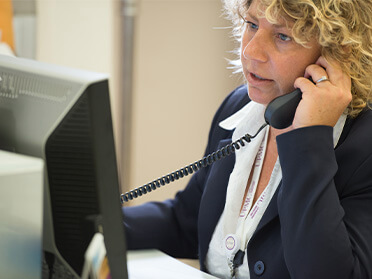 Insurance and Conventions
We offer medical services and services on a private basis or in agreement with the main insurance companies. Some of our services are also affiliated with the National Health System.
For more information on active agreements, visit: