Nutrition at UPMC Salvator Mundi International Hospital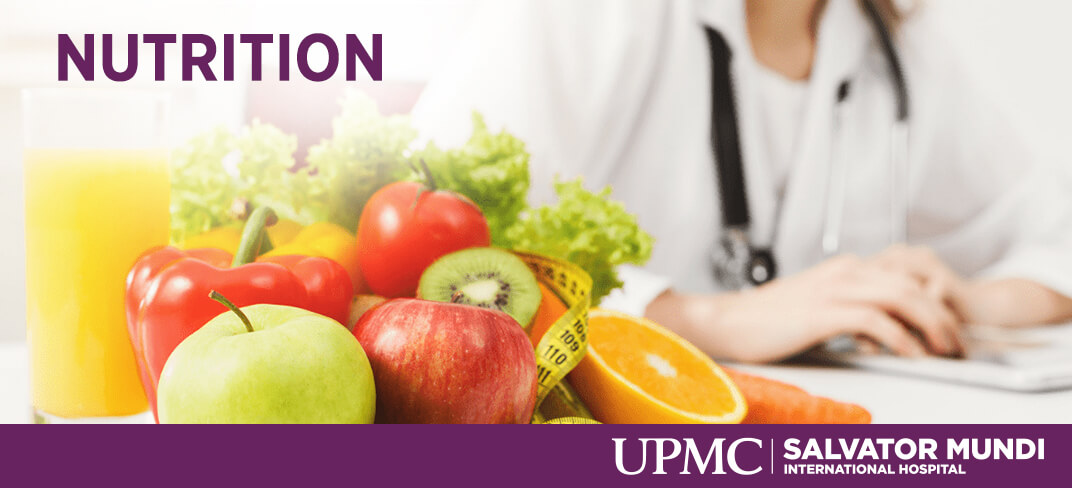 Proper nutrition is essential for the development of our organism, for our health at all ages, and for our physical and mental balance. According to the World Health Organization, health is a "state of complete physical, mental and social well-being." Research has shown many diseases and temporary disorders are closely related to inadequate nutrition: poor eating habits are among the major risk factors for the onset of chronic cardiovascular diseases, hypercholesterolemia, diabetes mellitus, arterial hypertension, metabolic syndrome, coronary artery disease, liver diseases, and atrial fibrillation, to name but a few.
Who Can Benefit from Our Nutrition Services?
Nutrition Services at UPMC Salvator Mundi International Hospital are offered by experienced physicians following stringent clinical and scientific protocols. Based on a detailed patient history, Nutrition Services are available to anybody wishing to modify his or her diet or having specific nutritional requirements.
More specifically:
After a therapy or surgery
Women in post-pregnancy or in menopause
Patients with known conditions such as obesity, diabetes, dysfunctions, metabolic syndrome, hepatic steatosis, gastrointestinal disorders
Athletes
In case of intolerances or allergies
In order to regain a better relation with food, or to lose weight
Nutrition Services
Specialist consult: patient history assessment, anthropometric evaluation (weight, height, circumference), calculation of body mass index and metabolic risk.
Nutritional consults and development of customized dietary regimens.
Functional and clinical nutrition (therapeutic use of foods and their associations in different organic and functional diseases such as chronic bowel diseases, celiac disease, acute alcoholic diseases, type 2 diabetes mellitus, dyslipidemia, and obesity).
Dietary programs to support drug therapies or reduce risk factors for cardiovascular and other diseases.
Sports nutrition.
Bioelectrical impedance analysis measurement to analyze the body composition.
Diagnostic tests of the nutritional status.
Laboratory tests.
Nutrition at UPMC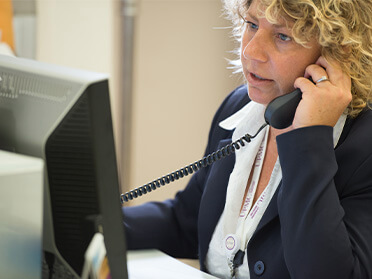 Insurance and Conventions
We offer medical services and services on a private basis or in agreement with the main insurance companies. Some of our services are also affiliated with the National Health System.
For more information on active agreements, visit: