Hepatology at UPMC Salvator Mundi International Hospital
The Hepatology service is available at UPMC Salvator Mundi International Hospital. Early detection of a biliary tract disease allows to intervene in a timely and effective manner. At our Center, you can find the specialist who can assist you if you urgently need to carry out an examination, even in the presence of a less common clinical picture.
Hepatology Tests
At UPMC Salvator Mundi International Hospital you can take advantage of a wide range of exams, from basic to highly specialized, such as:
Liver ultrasound: This procedure detects irregularities and strictures of the bile ducts as well as the presence of sand or biliary mud.
Cholangio-MRI: This is an MRI that evaluates the biliary tract as a whole and the presence of any obstructions.
Echoendoscopy: This procedure is designed to detect small stones, even less than 3 mm in diameter.
ERCP (endoscopic retrograde cholangiopancreatography): Reclaims the biliary tract, allowing the stone or stones to pass.
PTC (Percutaneous cholangiography): Visualizes the precise anatomy of the biliary tract.
CT scan and magnetic resonance imaging: This imaging procedure allows for a more comprehensive clinical evaluation of the liver.
Pathologies Treated
Gallstones of the gallbladder.
Acute calculous cholecystitis.
Choledochal stones.
Acute cholangitis.
Acute pancreatitis.
State-of-the-Art Instrumentation and Techniques
At UPMC Salvator Mundi International Hospital, we carry out different types of screenings with maximum precision. Thanks to these, it is possible to assess the abdominal cavity and identify bile sand and mud and stones with a diameter even less than 3 mm. The latest generation machines, such as the Somatom Force CT scan, allows for the reduction of radiation up to 80% when compared to traditional machinery. Our teams are also always engaged in the study of new surgical techniques. When circumstances permit, the use of minimally invasive techniques, such as laparoscopy, allows us to intervene by means of robotics by making tiny incisions. In this way the patient has reduced scars and can return to their routine quickly.
Who Are Hepatology Services For?
People who request to book a visit or a diagnostic examination of Hepatology, often experience the following disorders:
Abdominal pain in the upper right side.
Epigastric pain.
Pain radiating under the right shoulder.
Pain between the shoulder blades.
Cardiac arrhythmias.
Gastric burn.
Progressive jaundice.
In general, it is always advisable to carry out regular check-ups, even in the absence of typical pain. We have always supported the importance of health prevention and have designed standard and personalized check-up packages.
You can contact our Hepatology service either at the request of your doctor or on your own initiative, privately or in agreement with major insurance companies, funds and trade associations.
Our Doctors
Hepatology at UPMC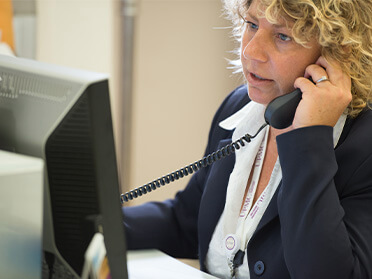 Insurance and Conventions
We offer medical services and services on a private basis or in agreement with the main insurance companies. Some of our services are also affiliated with the National Health System.
For more information on active agreements, visit: