Aesthetic Medicine at UPMC Salvator Mundi International Hospital
At UPMC Salvator Mundi International Hospital, we use lasers to perform different types of beauty treatments. Among them are:
Photo rejuvenation. Fighting skin aging is possible. The photo rejuvenation treatment allows to biomodulate the activity of oxygen free radicals, inhibiting poptosis. Photo rejuvenation with pulsed light allows:
Correct the signs of aging.
Eliminate superficial skin spots and capillaries.
Improve the quality of the skin of the face, neck, décolleté and hands.
Narrow skin pores.
Reduce the depth of wrinkles.
Removal of skin spots. With pulsed light, we can destroy melanin accumulations in the dermis. In this way, we can achieve permanent removal of skin spots.
Removal of couperose and erythrosis. They are both superficial vascular lesions that can affect the face, neck and décolleté. The use of pulsed light allows them to be treated effectively, leading to the closure of the capillaries, with permanent results.
Treatment of acne. Pulsed light is also used to treat acne pathology, a chronic inflammatory dermatosis with multifactorial etiology, typical, but not exclusive, of adolescence. When manifested in severe forms, acne has a considerable impact on the person's relational life. Pulsed light acts effectively on acne because it eliminates the bacteria that are responsible for it, stimulating fibroblasts to regenerate skin tissues. Light stimulation also leads to a gradual reduction in sebum secretion.
Our Doctors
Aesthetic Medicine at UPMC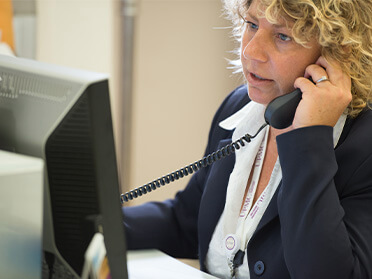 Insurance and Conventions
We offer medical services and services on a private basis or in agreement with the main insurance companies. Some of our services are also affiliated with the National Health System.
For more information on active agreements, visit: