Check Ups at UPMC Salvator Mundi International Hospital
UPMC Salvator Mundi International Hospital bases its activities on the patient's well-being and on education for the prevention of major pathologies, in different age groups. We employ multidisciplinary units of specialists committed to the study of personalized and effective clinical solutions, which take into account the daily needs of individual patients.
The following health services are offered at UPMC Salvator Mundi:
Education programs: These are aimed at patients wishing to adopt healthy lifestyles and work styles, improve nutrition, engage in physical activity, and to stop smoking.
Check-up and prevention programs: Primary preventative programmes aim to enhance the health of the individual, act before the onset of disease, and tend to prevent exposure to risk factors (e.g. advice not to smoke ). With secondary prevention, specific screening is carried out in order to identify any non-evident pathologies which, thanks to an early diagnosis, can be dealt with more successfully.
Gender medicine: This is a complete all-female service. From prevention to diagnosis to treatment.
Check-Up and Prevention Service
Undergoing a check-up in the absence of particular disorders is the best tool to prevent and avoid the onset of pathologies. It reduces the possibility of absent or late diagnosis, creating the prerequisite for identifying any pathologies even before they present themselves symptomatically. This allows us to intervene in a timely manner, enabling the patient to adapt their lifestyle without having to resort to treatments, drugs, or surgery.
Types of Check-Ups at UPMC Salvator Mundi
There are two types of check-ups available:
Standard check-up: Clinical and diagnostic protocols aimed at the prevention and diagnosis of the most frequent pathologies.
Personalized check-up: This process of investigation is based on the specific needs and conditions of the patient, aimed at the possible prevention of risk factors.
Why Choose UPMC Salvator Mundi for Check-Ups?
UPMC Salvator Mundi offers professional support to people who require check-ups to maintain general good health. You will meet with our specialist team and undergo the necessary clinical tests and any treatment necessary for your individual case.
Among the services that you can access are:
Medical visits.
Evaluation of risk factors with the specialist doctor (personal and family anamnestic evaluation is carried out).
Research of pathologies related to age, sex, and lifestyle (special investigations are carried out in the cardiovascular, pneumatological, gynecological, urological fields and in-depth studies aimed at analyzing any neoplastic and metabolic problems).
Development of a personalized prevention program (any further diagnostic and/or therapeutic indications).
Final report from the doctor.
Insurance
We offer prevention and check-up packages on a private basis or in agreement with the main insurance companies. Some of our services are also affiliated with the National Health System.
For more information on active agreements, visit:
Check Ups at UPMC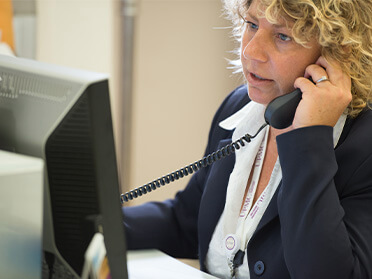 Insurance and Conventions
We offer medical services and services on a private basis or in agreement with the main insurance companies. Some of our services are also affiliated with the National Health System.
For more information on active agreements, visit: