Check-ups and Prevention Services at UPMC
At UPMC, you can find check-up programs for the whole family, including exams and doctor visits, blood tests, ultrasounds, re-education programs to correct lifestyles, and screening for specific pathologies are just some of the services provided by our facilities.
Book an Appointment
At UPMC, we offer check-ups at the following facilities:
About Our Check-Up Programs
Examinations and medical examinations serve to take care of our well-being. The prevention of disease has two fundamental stages: the primary one is to improve the state of health through the reduction or elimination of risk factors for certain diseases. The secondary one includes screenings thanks to which it is possible to identify any pathologies or disorders arising and intervene with the appropriate treatments.
The check-up programs you can benefit from at UPMC Centers include prevention through visits, and diagnostic tests and pathways that improve nutrition and lifestyle.
In particular, the check-ups are divided into:
Medical.
Assessment of risk factors with the specialist doctor.
Research of diseases related to age, gender, or lifestyle.
Development of a personalized prevention program.
Final report from the doctor.
Check-up Procedures and Exams at UPMC
Through interdisciplinary checks UPMC facilities provide you with a large number of solutions to prevent and detect any diseases early. These are usually standard check-ups, to carry out all-round checks, or personalized programs, based on specific needs and your health condition.
UPMC's services include:
Laboratory tests: These include blood tests, urine tests, stool tests, swabs and microbiological tests, pap smears, or tests for papillomavirus.
Instrumental diagnostic tests: Include spirometry, audiometry, electrocardiogram, ECG, CT scans, x-rays, or liver examination with Fibroscan.
Re-education programs to the correct lifestyles: These include programs such as programs to stop smoking or those dedicated to better nutrition.
Gender medicine: A service intended for our patients that includes services such as clinical and microbiological analysis, cardiological, breast, gynecological visits, postural and urogenital rehabilitation, as well as surgery of the pelvic organs.
Conditions We Treat
With a view to prevention, undergoing a check-up is the best tool to detect any disorders and diseases early, for example:
Hypertension, hypercholesterolemia, anemia, diabetes, hormonal dysfunctions such as those affecting the thyroid.
Viral or bacterial infections.
Sexually transmitted infections such as herpes, chlamydia, or Papillomavirus.
Cardiovascular, gastroesophageal, respiratory, gynecological, urological and andrological pathologies.
Visual and hearing disorders.
Metabolic dysfunctions.
Tumor pathologies.
Who Can Do a Check-Up?
Examinations and specialist visits will clarify your general state of health. UPMC check-ups are primarily aimed at people who do not experience any symptoms, but want to periodically monitor their condition to exclude the presence of pathologies, even at an early stage. In symptomatic patients and in those who already suffer from a disorder or disease, check-ups make it possible to make a precise diagnosis and to keep the evolution of the disease under control.
Our services are also aimed at people who want to quit smoking: the specialists of the Stop Smoking Center will accompany you on the smoking cessation path. Our doctors will provide you with all the information you need, both on the dangers of smoking and on the stages of the program, they will visit you and carry out a series of examinations to assess your health conditions, and they will evaluate any pharmacological treatments to be accompanied by counseling and periodic meetings. Even after the end of the program, they will follow you to check the results achieved.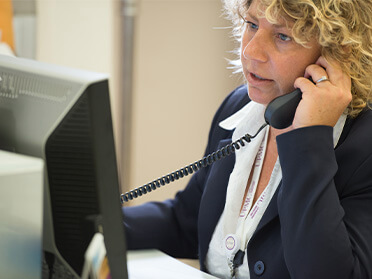 Insurance and Conventions
We offer medical services and services on a private basis or in agreement with the main insurance companies. Some of our services are also affiliated with the National Health System.
For more information on active agreements, visit: