Refractive Surgery at UPMC Salvator Mundi International Hospital
At UPMC Salvator Mundi International Hospital, you can undergo refractive surgery. If you suffer from vision disorders – myopia, for example – this type of surgery will free you from the use of eyeglasses and contact lenses.
What is Refractive Surgery?
Refractive surgery is a widely used surgical procedure that allows you to modify the anatomy of the eye. It aims to correct vision defects such as myopia, astigmatism, presbyopia, and also treats certain eye diseases. Its execution is based on the use of a laser using different intervention techniques.
Outpatient Treatment
The person who intends to undergo refractive surgery must first of all be considered suitable for the operation. To this end, during a first meeting, the specialist will inform the patient about the implications related to the intervention, these include:
Refractive surgery is highly specialized, therefore very delicate.
The reduction of the refractive defect, in some cases, is not total, but partial. This can also happen in contradiction with the results of preoperative tests.
The duration of the treatment – which includes the definition of the specific operating program as well as the acquisition of a well-tolerated objective refraction – can take a few months.
From one month before the preliminary check until the date of surgery, it is absolutely forbidden to use contact lenses. It is therefore essential to follow the pharmacological and optical prescriptions correctly.
The intervention may have contraindications (the doctor will explain what these are during the meeting).
It is necessary to strictly follow the indications given for the post-operative phase.
Examinations Prior to Surgery
Before you can undergo refractive surgery, you will need to meet with one of our specialists to establish a systemic and ocular medical history together. This is to get to know you better and to determine how long you have been wearing optical correction and whether you wear contact lenses. The team will also review what medication you are taking, what they are and how long you have been taking them.
After that, you will need to undergo some necessary tests, including:
Examination of subjective refraction, without and with correction, monocular and binocular.
Examination of refraction in cycloplegia.
Examination of the anterior segment.
Examination of the tear film.
Examination of the posterior segment in mydriasis.
Orthotic examination, with evaluation of ocular dominance – especially in the case of associated presbyopic treatment.
Ophthalmological diagnostic-instrumental examinations.
Pupillometria.
Corneal tomography, pachymetry, and aberrometry.
Tonometry.
Specialist eye examination: This serves, in particular, to identify your objective refraction and to prescribe the relevant pharmacological therapy preparatory to the intervention.
Pathologies Treated
Refractive surgery may be useful for treating specific disorders, including:
Refractive problems: Such as myopia, astigmatism, hyperopia and presbyopia.
Eye diseases: Such as, for example, glaucoma and retinal pathologies.
Our Doctors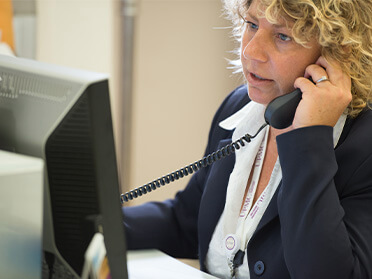 Insurance and Conventions
We offer medical services and services on a private basis or in agreement with the main insurance companies. Some of our services are also affiliated with the National Health System.
For more information on active agreements, visit: