Abdominal Surgery at UPMC Salvator Mundi International Hospital
UPMC Salvator Mundi International Hospital is a center of reference in the field of abdominal surgery.
We offer a wide range of abdominal surgical procedures, including abdominal wall surgery, abdominal oncological surgery, and abdominal and oncological robotic surgery. In addition, we are experts in traditional abdominal and laparoscopic surgery.
Diseases Treated
Abdominal surgery can treat a wide range of both non-malignant and oncological diseases, including:
Hepatobiliary diseases.
Digestive system and intestinal diseases.
Hernias.
Incisional hernias.
Colorectal tumors.
Pancreatic diseases.
Gastroesophageal tumors.
Retroperitoneal tumors.
Robotic Abdominal Surgery
Robotic abdominal surgery offers several benefits compared to conventional surgery. Thanks to the precision and flexibility of the robotic arm, surgeons can operate more safely and reduce postoperative pain, risk of complications, and recovery times.
The robotic system used features interactive mechanical arms that follow movements of the surgeon's hands, and a camera arm that allows the surgeon to see a high-definition, magnified view of the procedure. Thanks to this advanced technology, surgeons can make more precise movements, remove tissues more accurately, and repair injuries more effectively than with conventional surgery.
Thanks to the flexibility of the robotic arms, surgeons can reach areas otherwise difficult or impossible to access, making robotic abdominal surgery particularly useful for treating internal organs such as the liver, pancreas and spleen.
Finally, robotic abdominal surgery allows surgeons to operate more safely controlling the movements of the robot in real time. This means surgeons can correct errors or problems during the surgery, thus reducing the risk of postoperative complications.
Procedures that can be performed using robotic abdominal surgery include:
Hernia surgery.
Colectomy.
Gallbladder surgery.
Pancreatic surgery.
Hepatic surgery.
Who Can Benefit From Our Services?
Our team of highly-qualified professionals is dedicated to all those requiring surgery for the treatment of diseases affecting abdominal organs. You can rely on us for the highest standards of personalized care and treatment.
Our Doctors
Abdominal Surgery at UPMC
Learn more about abdominal surgery at UPMC.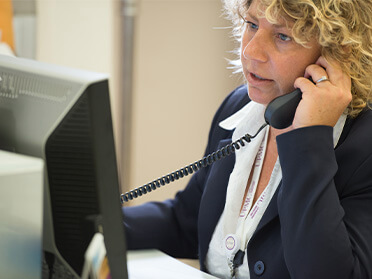 Insurance and Conventions
We offer medical services and services on a private basis or in agreement with the main insurance companies. Some of our services are also affiliated with the National Health System.
For more information on active agreements, visit: