Gastroenterology at UPMC Salvator Mundi International Hospital
The gastroenterology specialists at UPMC Salvator Mundi International Hospital (SMIH) accompany you on targeted prevention and treatment paths for all digestive diseases. These may involve: stomach, esophagus, intestines, liver, pancreas, colon, hernia of the abdominal wall, gallbladder, or bile ducts. Gastroenterology can also concern issues related to nutrition and obesity.
Procedures and Examinations at UPMC
The multidisciplinary team of gastroenterology specialists at UPMC SMIH can offer you customized solutions. In particular, at UPMC, you can undergo:
Diagnostic tests.
Clinical treatments.
Nutritional treatments.
Surgical treatments – traditional, minimally invasive, and laparoscopic.
To learn more about the gastroenterology services available at UPMC SMIH, you can consult the following services that deal with:
Gastroesophageal diseases.
Gallbladder stones.
Hernia.
Diseases of the pancreas.
Our Doctors
Gastroenterology at UPMC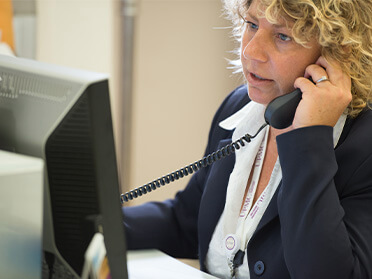 Insurance and Conventions
We offer medical services and services on a private basis or in agreement with the main insurance companies. Some of our services are also affiliated with the National Health System.
For more information on active agreements, visit: