Anesthesia and Critical Care at UPMC Salvator Mundi International Hospital
Anesthesiology plays an important role in many clinical and surgical procedures. The drugs used – anesthetics, whether general or local – can induce a state of deep sleep or render certain parts of the body numb, allowing surgery or other medical procedures to be performed. In both cases, during the procedure, the anesthesiologist will monitor and adjust the anesthetic medications as needed.
About Anesthetics
Anesthesiologists are key professionals in our specialist teams and work with surgeons and nurses to create the right anesthesia plan for each individual case. At UPMC Salvator Mundi International Hospital (SMIH), developing personalized anesthesia plans is a central part of therapeutic care.
Our doctors are highly qualified in the use of anesthetic drugs. They will be by your side during all stages of surgical treatment, from preparation to rehabilitation. Among the different anesthesiological protocols they use, there are:
General anesthesia: For this procedure, doctors induce the patient into a deep sleep. You will not feel discomfort during the administration of the drug and you will not remember anything about the surgery you undergo.
Regional anesthesia: Choosing this procedure, the doctor uses anesthetic drugs in order to block pain in a specific area of the body. For administration, you can inject the drug, or use a catheter.
Local anesthesia: Again, the anesthesiologist uses the drug to block sensations of pain, but present only in very specific part of the body. For example, this is the procedure used to suture wounds or to remove skin lesions.
Sedation: This involves inducing the patient into a "sleep-like" state, sedation involves the use of a small amount of anesthetic drugs. It will relax you physically and mentally, but it will not cause you to fall into a deep sleep.
People who are given "general" anesthetics become unconscious and insensitive to pain. When the administration is of "local" anesthetics, it is the nerve fibers that carry the sensation of pain to become temporarily numb. In both cases, as soon as the effect of the anesthetics wears off, the reactivation of nerve impulses leads to a general recovery of body sensitivity. In general, doctors use anesthesia to prevent people from feeling pain during all types of surgery. Anesthesia, however, can also be used during specific examinations and treatments, including:
Arthroscopy: This is a minimally invasive surgery in which the doctor makes small incisions.
Colonoscopy and endoscopy: An examination involving the insertion of thin instruments into the rectum (colonoscope) or throat (endoscope).
Anesthesia Before and After Surgery
Before surgery, the patient will meet with one of our anesthesiologists, who will make an assessment of his health condition. In other words, the anesthesiologist will draw up a strict plan for pain management during and after surgery.
In this regard, if you have questions about how anesthesia could affect your body, or if you have already had allergic reactions to anesthesia, talk to our anesthesiologist.
UPMC Salvator Mundi International Hospital also has an intensive care unit, with four beds available. Each station has ventilators, vital signs monitoring systems and equipment for the continuous administration of drugs and infusions.
Our Doctors
Anesthesia and Critical Care at UPMC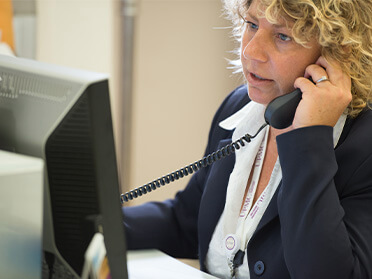 Insurance and Conventions
We offer medical services and services on a private basis or in agreement with the main insurance companies. Some of our services are also affiliated with the National Health System.
For more information on active agreements, visit: