Center for Thyroid Disorders at UPMC Salvator Mundi International Hospital
At UPMC Salvator Mundi International Hospital, it is possible to perform examinations and interventions for the prevention, diagnosis, and treatment — medical and surgical — of thyroid disorders. Patients can count on immediate access to the entire path diagnostic and therapeutic options from a multidisciplinary team of specialists including endocrinologists, radiologists, pathologists, surgeons, and otolaryngologists.
Services and Benefits for the Treatment of Thyroid Disorders
Clinical-diagnostic area:
Endocrinological examination.
Blood chemistry and hormonal dosages.
Thyroid ultrasound with color-doppler.
Needle aspiration.
Cytology.
Surgical area:
Surgical evaluation.
Traditional surgery.
Video-laparoscopic surgery.
Analysis of thyroid disorders: when to perform it
Dysfunctions such as hyperthyroidism and hypothyroidism.
Morphological alterations such as nodular and non-nodular goiters.
Benign and malignant tumors.
Our Doctors
Thyroid Disorder Diagnosis and Treatment at UPMC
Learn more about thyroid disorder diagnosis and treatments at UPMC.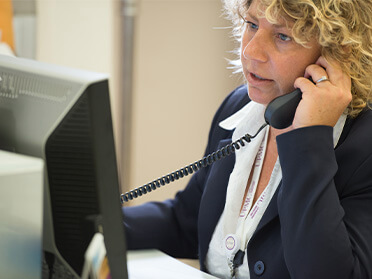 Insurance and Conventions
We offer medical services and services on a private basis or in agreement with the main insurance companies. Some of our services are also affiliated with the National Health System.
For more information on active agreements, visit: