Regenerative Medicine at UPMC Salvator Mundi International Hospital
Regenerative medicine is a combination of science and technology, and brings together experts in biology, medicine, genetics, clinical sciences, and other fields to treat some of today's most difficult medical problems. Our multidisciplinary approach at UPMC Salvator Mundi International Hospital (SMIH) spans the full spectrum of science and clinical application to help make it possible to repair diseased, injured, or congenital tissues and organs.
Regenerative medicine typically comprises three overlapping fields:
Cell therapy.
Gene therapy.
Tissue engineering.
Using these fields, specialists use patients' healthy cells to restore or repair damaged or diseased tissues and organs, helping patients regenerate health rather than treat conditions or symptoms with pharmaceuticals.
Our Regenerative Medicine Services
Our team has developed innovative tissue regeneration methods that could improve healing and outcomes in a range of procedures in numerous applications, including:
Cosmetics
Facial rejuvenation
Rhinofiller
Hair loss therapy
General body
Correction of liposuction deformities and plastic surgery
Breast augmentation, including correction of breast asymmetry
Rejuvenation of the hand
Rejuvenation of female genitalia
Reconstructive
Breast reconstruction after oncological surgery
Reconstruction after head and neck oncological surgery
Reconstruction of deformities from trauma or craniotomy procedures
Reduction of hypertrophic scars
Reduction of scars from burns and traumatic injuries
Treatment of radiation fibrosis from cancer therapy
Treatment of HIV-associated lipoatrophy
Treatment of lichen sclerosus
Scleroderma treatment
Treatment of neuropathic pain
The Regenerative Medicine Team at UPMC
Our specialists at UPMC Salvator Mundi in Rome work with experts from UPMC's Pittsburgh department of plastic surgery, internationally recognized for their expertise in reconstructive and cosmetic surgery. Our surgeons in Pittsburgh pioneered many of the techniques currently in use around the world for aesthetic and reconstructive procedures, as well as innovative regenerative therapies. The U.S. team and the Italian UPMC team collaborate to develop a dedicated clinical program, focused on adipose-derived stem cells collected from fat to regenerate cells and tissues in patients.
The Regenerative Medicine Team at UPMC Pittsburgh
J. Peter Rubin, MD is chair, co-director of the Department of Plastic Surgery at UPMC, Center for Adipose Stem Cells. Dr. Rubin is a specialist in plastic surgery and is a renowned leader in the field of body contouring and regenerative medicine. He is also known for expertise on adult stem cells derived from adipose tissue and advanced reconstructive surgery. Dr. Rubin's research focuses on the applications of adult-derived fat stem cells to restore damaged tissue after trauma and after cancer therapies. He teaches widely around the world and is the lead author of a medical textbook for body contours widely used by plastic surgeons.
Sydney R. Coleman, MD is a faculty member of the UPMC Department of Plastic Surgery. Dr. Coleman is a specialist in plastic surgery. He is an internationally recognized pioneer of grease grafting techniques for both aesthetic and reconstructive applications. For many years, Dr. Coleman has operated successfully in New York City. He recently joined the faculty of the University of Pittsburgh and the surgical team at UPMC's Department of Plastic Surgery, bringing his unparalleled expertise in fat grafting procedures.
Albert D. Donnenberg, PhD is the director of cell therapy at the UPMC Center for Aesthetic Surgery. Dr. Donnenberg is a professor of medicine and a researcher at the University of Pittsburgh. Among other areas, his research focuses on the use of fat-derived stem cells in regenerative therapies including amputations and craniofacial reconstruction, breast reconstruction and treatment of burns, chronic pain, and other conditions. Dr. Donnenberg directs cell therapy labs at UPMC Hillman Cancer Center and UPMC Children's Hospital of Pittsburgh.
Our Doctors
Regenerative Medicine at UPMC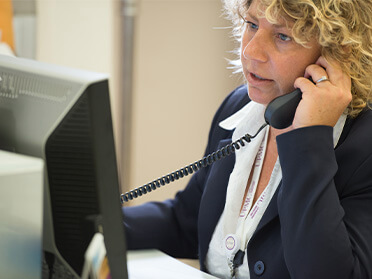 Insurance and Conventions
We offer medical services and services on a private basis or in agreement with the main insurance companies. Some of our services are also affiliated with the National Health System.
For more information on active agreements, visit: