Regenerative Medicine
Regenerative medicine is a branch of innovative medicine. It is based on the use of stem cells to repair, regenerate. and replace organs and tissues by means of cell regeneration that have been damaged due to trauma, diseases, defects present from birth or due to aging.
Our doctors at UPMC specialize in regenerative medicine using healthy cells in your body instead of prescribing drug therapies.
Book an Appointment
UPMC offers regenerative medicine treatments (cosmetic and reconstructive) at the following facilities:
What is Regenerative Medicine
Regenerative medicine is a combination of science and technology and takes a multidisciplinary approach to therapeutic practice. Therefore, at UPMC, you'll find a team of experts in biology, genetics, clinical sciences, and other fields of medical research making the simultaneous use and application of cell therapies, gene therapies and tissue engineering.
At UPMC Salvator Mundi International Hospital, our physicians are engaged in the development of two important regenerative medicine programs:
Cell research and production program.
Clinical program in the field of cosmetic and reconstructive medicine.
In 2007, UPMC activated the cell research and production program at the "Cell Factory," the Regenerative Medicine and Cell Therapies Unit of IRCCS ISMETT – UPMC. ISMETT is the UPMC-run institute that supports our cell transplant and therapy programs for the treatment of end-stage organ failure. A reference center for cell production, storage and distribution, the "Cell Factory" also meets the demand for cells from other medical facilities.
UPMC's cell manufacturing labs are the result of our commitment to Sicily's "ICT for Territorial Excellence" program. The funds received have allowed us to equip ourselves with high-tech systems and equipment. The specialists who work in our laboratories transfer the know-how and results of our research also to the business world in the hi-tech sector.
UPMC also partners with a network of industry-leading cell manufacturing centers with which it develops joint programs, consolidating a level of scientific excellence and guaranteeing high standards of quality and safety in care.
UPMC is also recognized for its clinical program in the field of cosmetic and reconstructive medicine. Our surgeons were among the first to operate with the regenerative techniques now in use throughout the world in the aesthetic and reconstructive fields.
Our Department of Plastic Surgery at the U.S. headquarters of UPMC in Pittsburgh, Pennsylvania, is internationally recognized for its excellent results in the field of aesthetic and reconstructive procedures. In Italy, our doctors use the same interventions.
Why Choose UPMC for Regenerative Medicine Services
At UPMC, we have developed innovative tissue regeneration methods. In the clinical program of cosmetic and reconstructive medicine, for example, we use stem cells of adipose derivation. These are collected from the patient's fat and used to regenerate cells and tissues.
The regenerative medicine services available from us are divided into two specific areas of intervention:
Cosmetic medicine
UPMC offers the following cosmetic procedures:
Breast augmentation, including correction of breast asymmetry.
Correction of deformities of liposuction and plastic surgery.
General/Body.
Rinofiller.
Rejuvenation of the female genitalia.
Rejuvenation of the hand.
Rejuvenation of the face.
Therapy for hair loss.
Reconstructive medicine
UPMC offers the following reconstructive services:
Breast reconstruction post-oncological surgery.
Reconstruction post-oncological surgery head and neck.
Reconstruction of deformities from trauma or craniotomy procedures.
Reduction of hypertrophic scars.
Reduction of scars from burns and traumatic injuries.
Treatment of lipoatrophy associated with HIV.
Treatment of fibrosis due to radiation from cancer therapy.
Treatment of lichen sclerosus.
Scleroderma treatment.
Treatment of neuropathic pain.
Who is Regenerative Medicine for at UPMC
Regenerative medicine aims to restore the health of tissue and organs in the body. The use of stem cells allows you to rebuild and repair damaged or aged tissues and organs.
You can contact our specialists if you have suffered damage or trauma due to diseases, cancer therapies, or road accidents. You can also contact us if you have congenital defects that you want to correct, or, simply, to counteract symptoms of aging.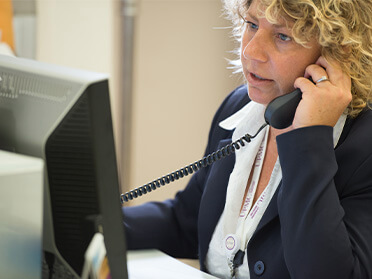 Insurance and Conventions
We offer medical services and services on a private basis or in agreement with the main insurance companies. Some of our services are also affiliated with the National Health System.
For more information on active agreements, visit: