The UPMC Salvator Mundi International Hospital Clinical Laboratory
The clinical and microbiology laboratory at UPMC Salvator Mundi International Hospital performs chemical, clinical, and microbiological tests using state-of-the-art diagnostic technologies.
The laboratory is equipped with cutting-edge equipment and is ISO 9001:2008 certified. Daily intra-laboratory checks and participation in the Programma Nazionale di Qualità (National Quality Program) managed by the Azienda Ospedaliera Careggi in Florence ensure the reliability of the procedures which are always carried out in accordance with international guidelines.
The laboratory covers a wide range of specialties:
Allergology
Bacteriology
Molecular biology
Clinical chemistry
Coagulation
Hormone assays
Hematology
Medical genetics
Tumor markers
Mycology
Parasitology
Serology
Virology
The Services
Blood chemistry and urine tests
Microbiology and parasitology tests
Allergy and intolerance tests
Tropical medicine and international health
COVID-19 Tests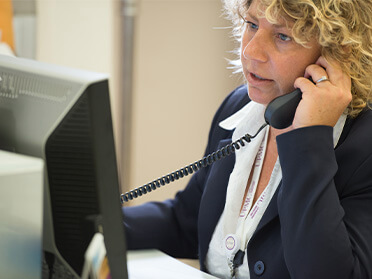 Insurance and Conventions
We offer medical services and services on a private basis or in agreement with the main insurance companies. Some of our services are also affiliated with the National Health System.
For more information on active agreements, visit: