Robotic Surgery at UPMC Salvator Mundi International Hospital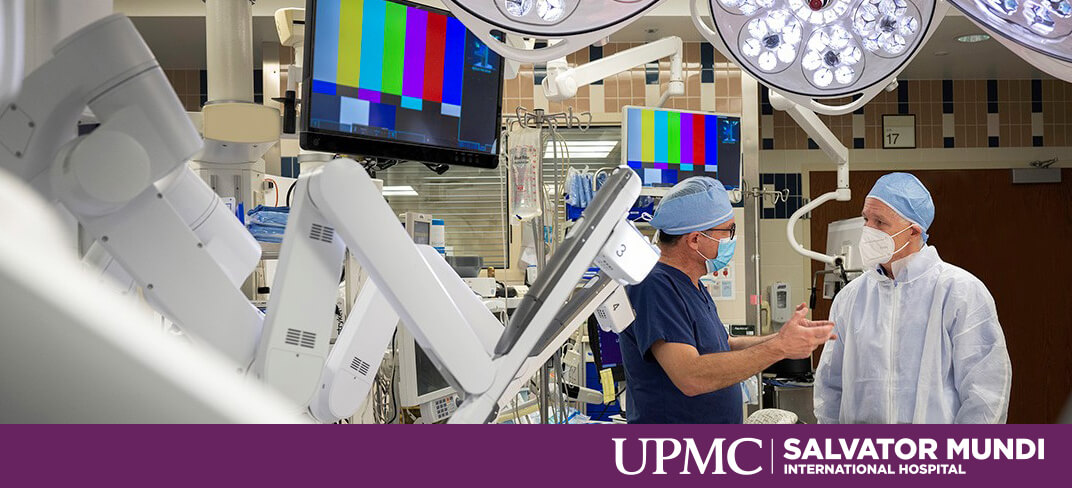 Robotic surgery is one of the most innovative surgical techniques available. Its advanced technology and millimetric precision make it an increasingly popular option for patients seeking less invasive solutions and faster recovery.
Robotic Surgery – Da Vinci
Among robotic surgical techniques, the Da Vinci is the most advanced and widely used system in the world. Thanks to its 3D technology, the Da Vinci robot allows surgeons to operate with extreme precision, control and a better view of the surgical area.
The Da Vinci robot is equipped with robotic arms and miniaturized surgical instruments that can move with extreme precision. Surgeons control these instruments from a computerized console that provides a detailed, real-time view of the surgical field.
Da Vinci robotic surgery has been used successfully in many medical specialties, and at UPMC Salvator Mundi, you will find a multidisciplinary unit dedicated to robotic surgery in the following specialties
The Advantages of Da Vinci Robotic Surgery
The benefits of robotic surgery with the Da Vinci are many:
Less pain.
Fewer scars.
Faster recovery compared to traditional surgery.
Reduced risk of complications such as infection and bleeding.
Robotic Surgery – Mako
Another robotic system available to patients at UPMC Salvator Mundi is the Mako. This system, designed for orthopedic surgery, is used primarily for joint replacement surgeries, particularly knee and hip replacements.
The Mako uses a 3D scan of the patient to create a virtual model of the joint to be operated on, allowing surgeons to plan the operation in advance and customize it to the patient's individual needs. Once in the operating room, the Mako helps surgeons perform the surgery in a precise and customized manner, improving accuracy and minimizing the risk of error. In summary, both the Da Vinci and the Mako are examples of cutting-edge robotic technologies that are changing the way surgeons operate, offering patients more precise, personalized and less invasive solutions.
Contact us to learn more about robotic surgery and its applications and available services.
Our Doctors
Robotic Surgery at UPMC
Learn more about robotic surgery at UPMC.
Video Gallery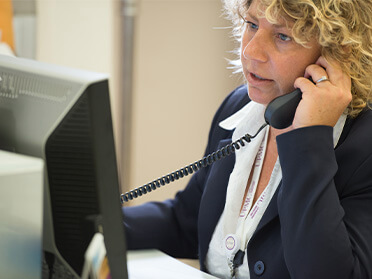 Insurance and Conventions
We offer medical services and services on a private basis or in agreement with the main insurance companies. Some of our services are also affiliated with the National Health System.
For more information on active agreements, visit: