Robotic Surgery – UPMC in Italy
The latest frontier in traditional minimally invasive surgery is robotic surgery. It is a highly specialized technology that, thanks to its millimeter precision, allows a lower degree of invasiveness and aggressiveness than traditional surgery.
For the patient, this means:
Smaller incisions, resulting in less bleeding and tissue trauma.
Reduced risk of surgical complications.
Less postoperative pain.
Shorter hospital stays.
Rapid return to daily activities and good quality of life.
Reduced scar width.
Book an Appointment for Robotic Surgery
UPMC offers robotic surgery at the following facility:
Robotic Surgery Services
At UPMC, we make use of the latest generation of advanced robotic systems:
Da Vinci. A robotic system applied in multiple specialties: oncology, gynecology, uro-gynecology, bariatrics, abdominal surgery.
Mako. A robotic system developed for orthopedic surgery. It is mainly used for arthroplasty surgeries, particularly knee or hip replacement.
To Whom Robotic Surgery is Addressed
Robotic surgery services available at the UPMC Centers are aimed at those who are planning surgery. You can turn to us if you suffer from oncologic, urologic, gynecologic, and uro-gynecologic conditions. Or if you plan to undergo bariatric surgery. You can also contact our specialists if you are facing orthopedic surgery such as knee or hip replacement.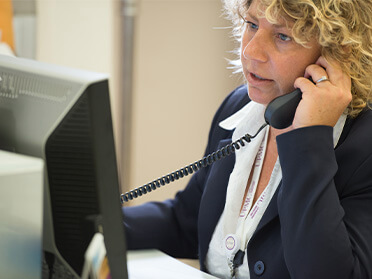 Insurance and Conventions
We offer medical services and services on a private basis or in agreement with the main insurance companies. Some of our services are also affiliated with the National Health System.
For more information on active agreements, visit: