Nephrology at UPMC Salvator Mundi International Hospital
UPMC Salvator Mundi International Hospital (SMIH) offers Nephrology services and procedures to assess kidney health and to identify the most suitable treatment through a variety of diagnostic tests. Our procedures are performed using the most advanced diagnostic instruments and thanks to the professionalism of our multidisciplinary team of specialists.
Nephrology Diagnostic Procedures and Tests
At UPMC Salvator Mundi International Hospital, you can undergo a variety of specialist tests and diagnostic procedures to help detect kidney disease. Among them are:
Specialist consultation: During the check-up, the doctor will prescribe the necessary tests to verify the hypothesis of possible nephrological pathologies. These include simple examinations of the blood (urea, creatinine, glycemia, sodium, potassium, PH, blood count, calcium, phosphorus), urinalysis and ultrasound of the urinary tract.
Kidney biopsy: This is a minimally invasive procedure, performed with the subcutaneous insertion of a special needle, to allow the collection of a sample of kidney cells. These will then be analyzed in the laboratory, offering the specialist particularly complete and reliable results. Before proceeding with renal biopsy, the patient will need additional diagnostic tests, since in some cases the examination may be contraindicated.
Blood pressure measurement: This is a non-invasive examination, conducted through a sphygmomanometer or manual or digital blood pressure monitor. Pressure is usually measured at the level of the artery of the arm while the patient is sitting with the arm resting on a plane at the same height as the heart.
Pathologies Treated
Among the nephrological pathologies, the most common are those that cause chronic renal failure, including:
Nephroangiosclerosis and diabetic nephropathy: Both are linked to risk factors for the kidneys, such as hypertension, dyslipidemia, diabetes, metabolic syndrome, cigarette smoking.
Ischemic nephropathy due to renal artery stenosis: This pathology is characterized by decreased blood flow through one or both renal arteries.
Renal pathologies: These can be determined by congenital or hereditary causes, by defects of the immune response, or be of infectious origin. They include urodynamic or obstructive nephropathy, pathologies drug tubule-interstitial, contrast nephropathy and atheroembolic disease.
Renal chronic: This can be caused by the involvement of the kidneys in systemic diseases such as collagenopathies, amyloidosis and sarcoidosis. or arterial hypertension. Undergoing the measurement of blood pressure is therefore fundamental: a first evaluation will try to establish whether any hypertension depends on secondary causes, such as diabetes or obesity, and to identify risk factors. The severity of hypertension can immediately justify the use of specific treatments.
Renal stones: Kidney stones are small aggregations of mineral salts that form in the urinary tract, due to the aggregation of substances normally present in the urine. Over time, they tend to move from the kidney to the bladder and are excreted through urination. The most common causes of stone formation can be a diet too rich in protein. These may cause urinary tract infections. It is important to seek medical attention when their expulsion causes acute pain in the abdominal and lumbar region.
Renal cysts: These are benign lesions of the kidneys, the presence of which increases with advancing age. Clinical forms associated with this disorder include polycystic-hereditary kidney, acquired cystic kidney disease, and cystic renal dysplasia. All of them can be diagnosed through an ultrasound examination.
Who Are Nephrology Services For?
Our Nephrology services are aimed at all people who suffer continuously from symptoms related to kidney diseases such as the following:
Difficulty urinating (dysuria) and/or excessive need to urinate at night (nocturia).
Cloudy and/or foul-smelling urine.
Failure to output urine (anuria).
Blood in the urine (hematuria).
Foam in the urine.
Symptoms of widespread malaise, such as nausea, fatigue and/or vomiting.
Hypertension.
Edema in the legs, ankles, feet, hands, and face.
Our Doctors
Nephrology at UPMC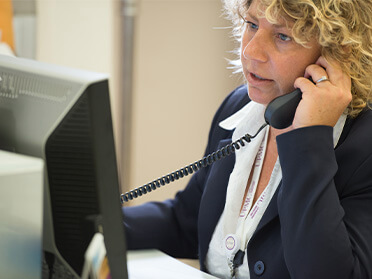 Insurance and Conventions
We offer medical services and services on a private basis or in agreement with the main insurance companies. Some of our services are also affiliated with the National Health System.
For more information on active agreements, visit: