Nephrology at UPMC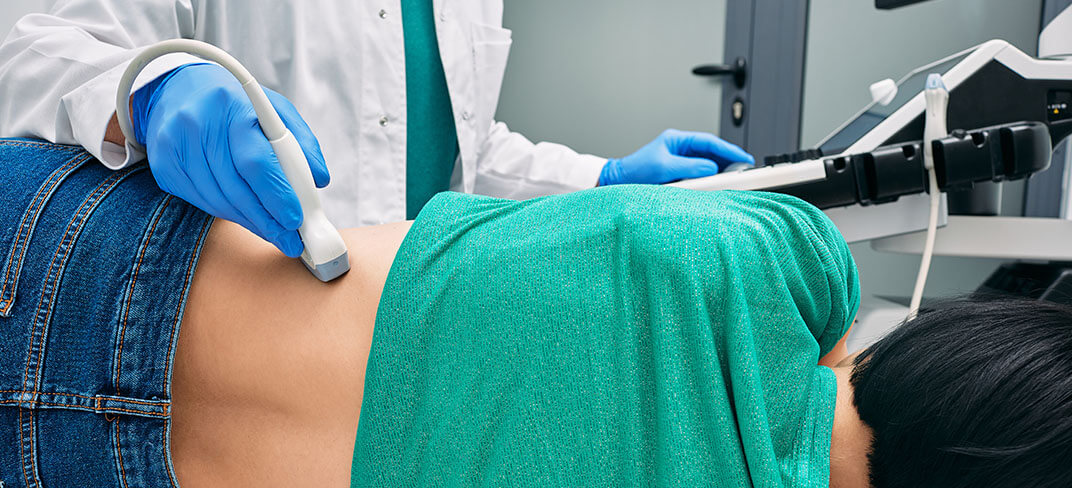 For treatment of conditions affecting the kidneys, UPMC provides you comprehensive nephrology treatment. Our specialists will be at your side to provide care for conditions such as renal dysfunction and all diseases related to the kidneys. These can include hypertension, diabetes, heart disease, autoimmune conditions, and other adverse reactions, all addressed with personalized therapies.
Book an Appointment
You can book nephrology visits and exams at the following facilities:
What Are Nephrology Services
The kidneys are the organs that have the important task of filtering impurities from the blood that come from the digestion of food and excess water, which is processed to become urine. A kidney problem can be the cause of many conditions, many serious. At UPMC, we are dedicated to preventing and managing both chronic and mild kidney diagnoses and kidney-related conditions.
Nephrology Conditions We Treat
UPMC specialists will assist you in the care and treatment of kidney diseases and related disorders, including:
Kidney stones/nephrolithiasis / kidney stones.
Renal cysts.
Renal involvement in the course of systemic diseases such as collagenopathies, Systemic Lupus Erythematosus and Cryoglobulinemias.
Cystic renal dysplasia.
Disorders of the acid/base balance of the blood.
Arterial hypertension.
Abnormal levels of potassium or sodium.
Nephroangiosclerosis.
Diabetic nephropathy.
Light chain nephropathy (Multiple myeloma).
Contrast media nephropathy.
Ischemic nephropathy due to stenosis of the renal arteries.
Urodynamic or obstructive nephropathy.
Goodpasture disease and other vasculitis conditions.
Congenital or hereditary kidney diseases, such as polycystic kidney disease.
Kidney diseases of infectious origin.
Kidney disease caused by defects in the immune response.
Acute kidney problems.
High blood pressure problems related to the kidneys.
Diabetic problems related to the kidneys.
Protein in the urine.
Rapid decline in renal function.
Blood in the urine.
Specialised Nephrology Treatments at UPMC
At UPMC, we offer a wide range of treatments and examinations, including:
Vascular access for hemodialysis.
Renal biopsy.
Hemodialysis: diagnosis and therapy.
Diagnosis and therapy for people with chronic renal failure, in adults and children.
Preparation for diagnostic tests with MDC (contrast medium) for people with mild/moderate renal impairment.
Measurement of blood pressure.
Glomerulonephritis therapies.
Specialist visit.
In addition, at UPMC we are highly specialised in two specific treatments: dialysis and kidney transplantation.
Dialysis
Dialysis is necessary when end-stage renal failure develops, usually when about 85-90% of the functioning of the organ is lost. Dialysis is a therapeutic intervention designed to maintain the safe level of certain chemicals in the blood, such as potassium, sodium and bicarbonate.
Dialysis is available exclusively to hospitalised patients; there is no dialysis centre for chronic outpatients. Depending on the person's clinical condition, hemodialysis treatments may be performed at UPMC's Dialysis Service or in bed, if the patient is in intensive or semi-intensive care. In addition, IRCCS ISMETT – UPMC specialises in types of surgery known as "preventive" kidney transplantation, which the patient can undergo before having the need to begin dialysis.
Kidney Transplant
When the progressive deterioration of kidney function cannot be resolved with medical care, dialysis is no longer effective, or in cases in which the patient does not wish to undergo continuous dialysis treatments, our specialists may consider a kidney transplant.
IRCCS ISMETT – UPMC operates specialised transplantation programmes such as kidney-pancreas, kidney-liver and kidney-heart. There is also the living donor kidney transplant programme: the specific surgery of this mode of intervention makes the post-operative course less painful and easier to recover from for both the patient and the donor.
Who Should Undergo a Nephrology Examination
To undergo a nephrological check-up, or if you already suffer from kidney diseases such as nephropathy, calculosis, or a kidney cyst, contact us now to book a specialist visit. Our clinical excellence makes UPMC one of the best facilities for the treatment of kidney disorders.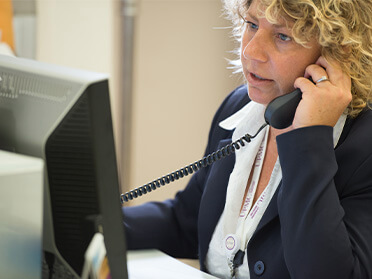 Insurance and Conventions
We offer medical services and services on a private basis or in agreement with the main insurance companies. Some of our services are also affiliated with the National Health System.
For more information on active agreements, visit: