Brain Clinic - Psychology and Psychiatry at UPMC Salvator Mundi International Hospital
Services Available at UPMC's Brain Clinic
The following treatments are available at the Brain Clinic:
Individual, family, couple psychotherapy.
Pharmacotherapy.
Instrumental investigations (Neuroimaging, Electroencephalography, laboratory tests, investigations somatic, etc.).
Pathologies Treated
The services of the Brain Clinic are particularly suitable for the treatment of the following situations:
Anxiety disorders, mood disorders (both depressive and bipolar).
Eating disorders.
Sleep disorders and circadian rhythms.
Somatization disorders.
Reactive and adaptive disorders.
Disturbances resulting from prolonged stress.
Covid-19 stress disorders.
Obsessive-compulsive disorders.
Disorders from pharmacological, behavioral or addiction and substance abuse disorders (nicotine, alcohol, cannabis, cocaine, etc.).
Schizophrenia and other psychotic disorders.
Psychogeriatric disorders.
Discomforts of the life cycle of the child, of the adolescent, of the marital / parental couple, of the family.
How Treatment is Done at UPMC Brain Clinic
The specialists of the brain clinic offer wide-ranging diagnostic insights aimed at identifying both the type of disorder and its history. Following the diagnostic evaluation, the treatment involves in some cases the combination of several interventions, in an outpatient setting, day hospital and, where necessary, in a home environment.
At the clinical level, central therapy constitutes psychotherapeutic treatments, possibly integrated with psychopharmacological treatments.
The Integrated Approach of the Brain Clinic
In the brain clinic, psychotherapy integrates with psychiatry and addresses the aspects of psychic distress based on body-mind integration. It is an integrated work on human behavior, emotions, body, mind, brain (biological psychiatry), interpersonal experiences (individual psychotherapy), relationships, and family history (family psychotherapy). Psychotherapy sessions are regularly accompanied by psychotherapeutic supervision and coordination with specialists from other disciplines.
Our Team
At the brain clinic, we operate a multidisciplinary team of specialists. The work of the team is based on the careful coordination between university-level clinical psychiatrists and a team of expert psychologists and psychotherapists. They work in close collaboration with internists and neurologists, cardiologists, rheumatologists, geriatricians, endocrinologists, and physiatrists.
Our Doctors
Psychology at UPMC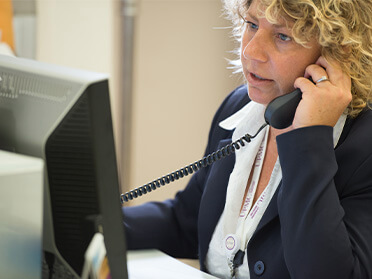 Insurance and Conventions
We offer medical services and services on a private basis or in agreement with the main insurance companies. Some of our services are also affiliated with the National Health System.
For more information on active agreements, visit: