Psychiatry and Psychology
At UPMC, we provide you with diagnostic activities and outpatient therapies specific to all clinical areas of psychiatry. To make precise assessments, we use targeted diagnostic insights, including neuroimaging, electroencephalography and somatic tests, in addition to the most common laboratory tests.
Our specialists offer you personalized therapeutic paths in relation to the psychological or psychiatric condition from which you suffer.
Book an Appointment
You can book integrated psychotherapy diagnostic assessment visits at the following UPMC facility:
Integrated Psychotherapeutic Diagnostic Evaluation
Integrated psychotherapeutic diagnostic assessment is the first step in accessing the psychological and psychiatric care offered by UPMC. It consists of the process of identifying any psychological or psychiatric condition from which you suffer. In particular, our specialists will evaluate your mental health challenges firstly through three different meetings, know as PAC:
PAC 1: Individual assessment interview. During this meeting, the specialist will establish the need or not to resort to individual psychotherapeutic treatment through the review of your personal history.
PAC 2: Individual interview and family and/or couple assessment interview. This is a meeting led by one of our family therapists. It aims to evaluate the ways in which you relate to your family members and/or as a couple. By analyzing your family's history, traumatic events, and characteristics, the therapist will guide you and your loved ones on the healing journey. It will also support you in the management and eventual resolution of the psychological symptoms you suffer from.
PAC 3: Individual, family interview, and testing evaluation. This is an interview conducted by a testing expert who will complete the cognitive and personality assessment related to your case.
You can request integrated psychotherapeutic diagnostic assessment in two ways:
On the specific recommendation of your psychiatrist or your physician.
Independently, following the manifestation of a the symptoms of a psychological condition.
Integrated treatment project
After completing the integrated psychotherapeutic diagnostic assessment, the team of therapists who have followed your case will propose a personalized treatment program. With the collaboration of one of our psychiatrists, who will deal with drug therapy, you will then be offered an integrated treatment project. It will be built around you and the issues you are facing. It will also contain precise indications about the type of therapy best suited to solve your symptoms.
In some cases, the most suitable mode of care may be to do treatments in the clinic. In others in could be on an outpatient basis, or, if possible, in your home.
At the clinical level, UPMC specialists often prescribe psychotherapeutic treatments. However, there are cases in which these can be supplemented with psychopharmacological treatments or with others, of a somatic type.
At UPMC, we provide you with a multidisciplinary team of clinical psychiatrists, psychologists, and psychotherapists who work in collaboration with medical specialists in various disciplines. Through this process they make use of their colleagues at UPMC, including neurologists, cardiologists, rheumatologists, geriatricians, endocrinologists and physiatrists. All this with the objective of offering you a truly personalized therapeutic project.
Conditions Treated at UPMC
At UPMC our Specialists in psychiatry and psychology treat the following conditions on a daily basis:
Anxiety.
Discomforts of the life cycle of the child or adolescent.
Marital and relationship conditions.
Family related conditions.
Disorders related to behavioral addiction.
Disorders related to addiction and substance abuse (for example, nicotine, alcohol, cannabis, cocaine or other drugs).
Somatization disorders.
COVID-19 stress conditions.
Stress disorders.
Sleep disorders and circadian rhythms.
Eating disorders.
Mood disorders (depressive and bipolar).
Obsessive-compulsive disorders.
Psychogeriatric disorders.
Psychotic disorders.
Reactive and adaptive disorders as a result of prolonged stress.
Schizophrenia.
Who are UPMC Psychiatry and Psychology Services For?
The specialists in psychiatry and psychology working at UPMC have an "integrated" approach to health. The starting point of the treatments they propose is based on a precise concept — that the health of body and mind is the result of the relationship and interaction between us and our family and social system of origin.
Through this model, our specialists will then address, together with you, the specific aspects of your interpersonal relationships, your individual experiences and your family history. They will offer you individual and family psychotherapy sessions and/or couples sessions as needed.
In particular, you can contact UPMC if you suffer from disorders such as:
Anxiety.
Panic attacks.
Depression.
Eating disorders.
Psychotic disorders.
Personality disorders (also derived from the abuse of addictive substances).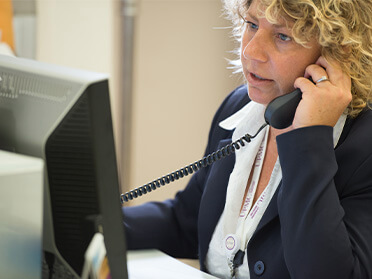 Insurance and Conventions
We offer medical services and services on a private basis or in agreement with the main insurance companies. Some of our services are also affiliated with the National Health System.
For more information on active agreements, visit: