Hepatology at UPMC
The hepatology department at UPMC is responsible for the diagnosis and treatment of all liver diseases. At UPMC, you can undergo basic and highly specialized examinations and services for the evaluation of the state of health of the liver. In the case of liver failure, our specialists will offer you the most suitable treatments, including liver transplantation. In fact, IRCCS ISMETT – UPMC, a hospital in Palermo managed by UPMC, specializes in liver transplants on adults and children. The 2021 Report released by the National Transplant Center certifies ISMETT as a leader in the success rate obtained in transplant interventions.
Book an Appointment
At UPMC, you will have access to hepatology services at the following facilities:
What is Hepatology
Hepatology services have diagnostic and interventional purposes in the event that a pathology of the liver, gallbladder, or pancreas is found. In particular, the main areas of intervention of the specialists working at UPMC are:
Acute liver failure with indication for transplantation.
Treatment of decompensated complex liver diseases with indication for transplantation.
Primary malignant pathology of the liver with indication for chemoembolization or hepatic embolization (TACE and TAE), or transplantation.
Malignant pathology of the liver with indication radioembolization (TARE/SIRT)
Treatment of portal hypertension by TIPS.
Living donor work-up and liver corpse.
Follow-up liver transplant patients.
Diagnostic framework and treatment of biliary and pancreatic diseases — with and without end-stage organ failure. With indication for surgery or interventional endoscopic treatment (ERCP, EUS + FNA/B).
Rare diseases.
Procedures and Diagnostic Tests
Among the instrumental investigations necessary for the evaluation of the clinical liver conditions that you can undergo at UPMC are:
Liver ultrasound: For exploratory purposes, this examination allows a screening of maximum precision. It allows you to record every detail of the abdominal cavity and to highlight the presence, for example, of sand or biliary mud.
Cholangio-MRI: This is a type of magnetic resonance imaging that allows you to visualize the entire biliary tract and the possible presence of obstructions.
Echoendoscopy: This is a procedureto detect small stones (less than 3 mm in diameter).
ERCP (endoscopic retrograde cholangiopancreatography): This is a procedure designed for the reclamation of the biliary tract. Allows the calcified matter to be cleared.
PTC (percutaneous cholangiography): To visualize the anatomy of the biliary tract.
CT and MRI: This is in-depth examinations of the liver clinical conditions. UPMC uses high-tech equipment that reduces radiation compared to traditional equipment.
Percutaneous liver biopsy
Pathologies Treated
Liver diseases treated at UPMC include:
Acute calculous cholecystitis: Some of the symptoms of this disease are: biliary colic, fever, jaundice (affects first the eyes, which turn yellow, then the skin), dark urine, light stools.
Calculosis of the choledocus (or main biliary tract): Symptoms of this pathology are: intermittent and recurrent pain, nausea, vomiting, jaundice, itching, dark urine, whitish stools.
Acute cholangitis (or ascending): An infection of the bile ducts, often caused by bacteria that flow into the duodenum, that is, the first part of the small intestine. It occurs, in particular, when the bile duct is already partially obstructed by stones.
Acute pancreatitis: An obstruction of the main pancreatic duct (Wirsung), often caused by the presence of a stone in the main biliary tract that obstructs bile flow in the intestine. It is manifested by intense and continuous abdominal pain, associated with vomiting, paralytic ileus, hypotension and fever.
Acute hepatic failure.
Malignant pathologies of the liver, gallbladder and pancreas.
Rare diseases.
Who Can Contact UPMC Hepatology Services
You can contact UPMC for the diagnosis and treatment of any disorder and condition affecting the liver, gallbladder, and/or pancreas.
Our medical team, which uses the latest generation of instruments, is specialized in the use of minimally invasive laparoscopic techniques. This type of surgical approach allows access to the abdominal cavity through micro-incisions, offering several advantages:
Containment of post-operative pain.
Reduced hospital stay.
Rapid resumption of functional activities.
Virtually invisible scars.
At UPMC, patient care is multidisciplinary. In your treatment path, in fact, you will be treated by experts in hepatobiliary surgery and transplantation, radiologists, endoscopists, anatomical-pathologists, and infectious disease specialists. These, in turn, will actively cooperate with anesthesiologists , nephrologists, cardiologists, oncologists, and pulmonologists.
You can contact us even in the absence of specific symptoms. Doing periodic check-ups, in fact, will allow us to identify any silent pathologies and to intervene immediately.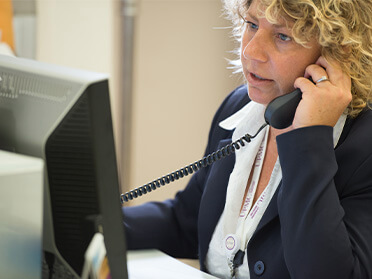 Insurance and Conventions
We offer medical services and services on a private basis or in agreement with the main insurance companies. Some of our services are also affiliated with the National Health System.
For more information on active agreements, visit: