Dermatology and Dermosurgery at UPMC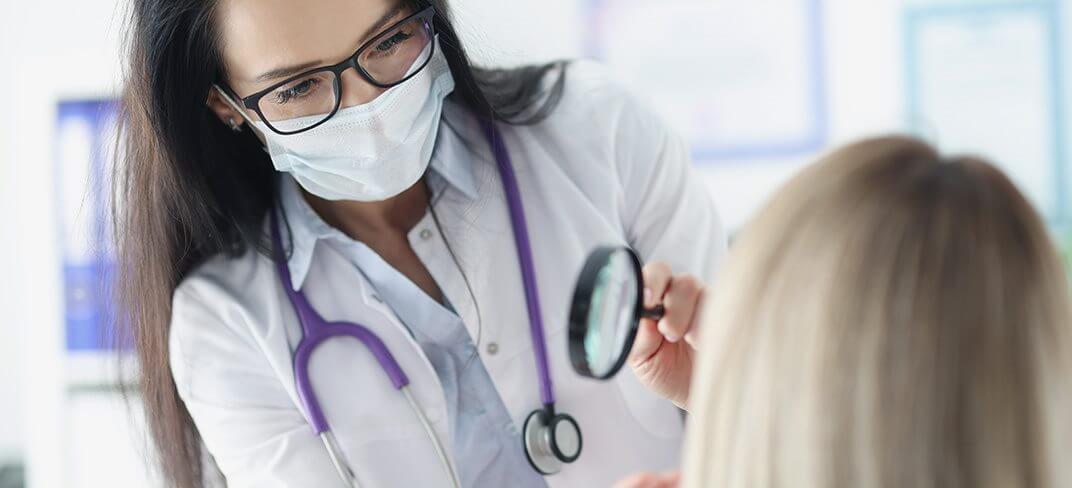 The skin is our body's first line of defense, and a vital sensory system. It is the largest organ in the human body, which guarantees not only mechanical but also biological protection thanks to the immune cells it contains. Taking care of your skin is essential and, to do it in the right way, it is necessary to periodically undergo a dermatological examination.
Book an Appointment
Dermatology services are available at the following facilities:
What Does a Dermatological Visit Consist of?
Through the visit, specialists can early identify pathological conditions such as melanoma, dermatitis, alopecia and contagious diseases. To solve these pathologies it is essential to diagnose them early. Also in the diagnostic field, the UPMC Centers are equipped with the most advanced technologies, such as Digital Epiluminescence, which allows the creation of high-resolution clinical photos.
Services and Therapies Offered
Our centers offer the following tests and services:
Eutrophic cosmetic surgery.
Cryotherapy.
Motorized curettage for the elimination of skin spots.
Aesthetic and curative dermosurgery, diagnostic biopsy, histological examination.
Endolight lift, laser and surgical treatments for aesthetic purposes.
Examination with computerized digital dermatoscope and mole mapping.
Trichological examinations: video dermatoscopy, trichogram, examination of the hair shaft, incisional biopsy with histological examination.
Horizontal needling for wrinkles and vertical for scars.
Dermatological examination, including oncological and pediatric dermatological examination.
Photodynamic Therapy (PDT) for actinic keratoses, sun damage, acne, lichen.
Hair transplant and PRP.
Natural regenerative treatments.
Treatment of skin ulcers and difficult wounds.
Pathologies Treated
Acne.
Alopecia areata.
Seborrheic dermatitis.
Lichen ruben planus.
Systemic Lupus Erythematosus.
Autoimmune dermatological diseases: psoriasis, vitiligo, chronic urticaria, scleroderma.
Sexually transmitted diseases: warts, molluscum contagiosum, syphilis, lymphogranuloma venereum.
Melanoma.
Urticaria.
Psoriasis.
Skin ulcers.
Ingrown toenail or persistent onychomycosis.
Oncological Dermatology
Many skin cancers start as small wounds that don't heal, others arise as spots among dozens of harmless moles. Only an expert dermatologist is able to identify a suspicious lesion early in order to carry out the necessary checks.
Melanomas, basaliomas and spinalomas are skin lesions to be removed as soon as possible and analyzed through histological examination. At the UPMC Centers it is possible to undergo a complete check-up for the prevention of skin tumours. In addition to the visit, it is possible to carry out diagnostic tests and surgical removal with histological examination.
Trichology
Hair frames our face, protects the skin from sun damage and represents an important sign of our well-being. For this reason, when we are under stress, we notice that the hair is dry, dull and grows slowly. Few people know that the dermatologist also takes care of the hair and can intervene successfully even in cases that seem unsolvable such as alopecia areata and androgenetic alopecia. There are many conditions that can cause hair loss: autoimmune diseases, prolonged drug therapies, breastfeeding and hormonal imbalances. In most cases, the specialist will be able to intervene with systemic or local therapies up to microsurgery.
Dermoaesthetics and Dermosurgery
Many skin diseases, once cured, leave important damage including scars and dysfunctions. In these cases, through dermosurgery it is possible to restore the normal functioning of the skin and mucous membranes and obtain a pleasant aesthetic appearance. Few people know, for example, that reparative and regenerative dermatology can smooth acne scars and improve the dysfunctions of rare diseases such as Lichen Sclerosus.
Pediatric Dermatology
Children's skin is very delicate and needs special attention. In pediatric dermatology, contagious diseases such as tinea, impetigo and Coxsackie virus infection, commonly known as "mouth-hands-feet" are frequent. Even some chronic skin diseases can appear at an early age and in association with related pathologies. Psoriasis and atopic dermatitis are examples of this and require an integrated approach and innovative therapies. At UPMC Centers we guarantee access to the latest generation of medicines. Caring for children is far from simple and often a negative experience can negatively affect adherence to care. At our Centers we pay particular attention to the elimination of invasive and painful procedures, thanks to the use of advanced technologies capable of limiting discomfort and scarring. This choice makes our structures particularly suitable for the pediatric population.
The Benefits of UPMC Dermatology
Through the mere observation of the skin, even if apparently healthy, the dermatologist already notices the indicators of any diseases and lifestyle habits of the patient. At UPMC Centers, we select highly qualified dermatologists to provide you with quick access to accurate diagnoses and advanced therapies. We guarantee complete assistance even for complex dermatological diseases, such as lupus erythematosus, autoimmune bullous diseases and genodermatoses. Furthermore, our multidisciplinary approach allows us to diagnose and treat many rare skin diseases, which require specific tests and integrative therapies, often to be performed at multiple facilities: by choosing UPMC Centers, instead, all the tests can be performed at a single location.
For this, our dermatologists work closely with expert nutritionists, dermatology nurses, as well as with rheumatologists, psychologists and other health specialists. Thanks to this integrated management, we are able to guarantee tangible results, even for diseases that do not yet have a definitive cure.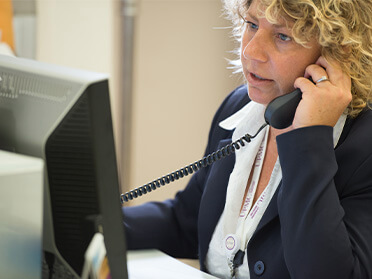 Insurance and Conventions
We offer medical services and services on a private basis or in agreement with the main insurance companies. Some of our services are also affiliated with the National Health System.
For more information on active agreements, visit: