Cardiology at UPMC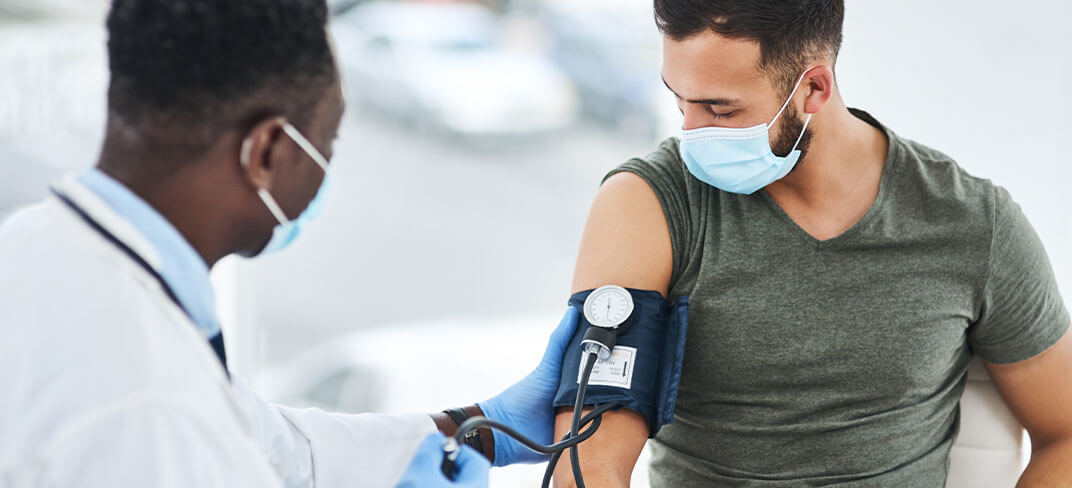 At UPMC, we treat heart conditions with advanced diagnostic procedures and state-of-the-art technological tools. We focus on the diagnosis and treatment of conditions both acute and chronic, that affect the heart. Some examples are: hypertension, ischemic diseases related to heart attack, valvulopathy, pericarditis, and advanced heart failure.
Our specialist assistance is aimed at all cardiovascular diseases. Through anamnesis and primary prevention, we identify the presence of common disorders, such as blood pressure or arrhythmia. The clinical management of the disease can then include coronary and electrophysiological interventional cardiology interventions.
Book an Appointment
Contact us to book a cardiology visit in our Centers:
Cardiology and Specialist Examinations at UPMC
Cardiology is the branch of internal medicine that deals with heart disorders. When this organ has congenital defects or struggles to perform its task of blood propulsion, pathologies of various types can arise. Among them, there are interventricular or valvular malformations and acquired heart diseases, such as coronary heart disease and heart failure. At UPMC, you may undergo:
Cardiology examination: Clinical examination aimed at evaluating the symptoms given by cardiology and/or cardiovascular alterations. These include signs of cardiovascular overload or respiratory problems.
Electrocardiogram: An outpatient diagnostic examination that allows you to record and graphically display the electric activity of the heart.
Echocardiogram and transthoracic Doppler: Ultrasound tests to visualize the anatomy of the heart and its functionality.
Ergometric test: An exercise performed under physical exertion to control the reaction of the cardiovascular system.
Dynamic holter electrocardiogram: Non-invasive and painless test that allows you to record 24 hours a day the electrical activity of the heart and analyze cardiac arrhythmias.
Pharmacological eco-stress test: This examination allows doctors to assess the functioning of the heart under stressful conditions. It uses injection-induced stimulation to simulate physical exertion.
To check your heart health over 24 hours, we can monitor your blood pressure using a sphygmomanometer. This small and lightweight device is easy to wear for a day.
In addition, we can check patients' pacemakers and other equipment (such as automatic defibrillators). To do this, we use probes capable of ascertaining the correct functioning of artificial grafts. Finally, at UPMC, patients can undergo invasive diagnostic tests such as coronary angiography and electrophysiological study.
Who Should Contact Cardiology at UPMC?
Your primary care physician may notice possible heart issues, for which they will ask you to undergo tests. Or you may experience symptoms of cardiological and/or cardiovascular changes, such as irregular heartbeats, due to arrhythmias or bradycardias. If you have high blood pressure and cholesterol, or pain in the chest area, it is good to consult a cardiologist.
During the first visit, the specialist will evaluate the possible presence of edema and heart murmurs, indicative of dysfunction. After the diagnostic tests, the specialist will be able to propose the most suitable therapeutic path for your condition.
At UPMC, you will also find an Interventional Cardiology Unit, which assists cases of complex coronary heart disease. It deals with the trans-catheter treatment of valvular diseases and acute aortic syndromes.
In particular, at ISMETT, there is a special unit for the treatment of heart failure. It is dedicated to those who are suffering from heart failure and who have a poor response to conventional therapies. These same patients can then be referred by our specialists to more complex methods of intervention. These include cardiac transplantation or implantation of ventricular mechanical assistance systems (VAD).
Our clinical activities take place both on an outpatient basis and in hospitalization. In addition to clinical and outpatient diagnostic activities, some of our centers offer 24-hour assistance, with the possibility of day hospitalization. In addition, they ensure the execution of the urgent examinations necessary for the diagnosis and treatment of cardiological pathologies even in emergency situations.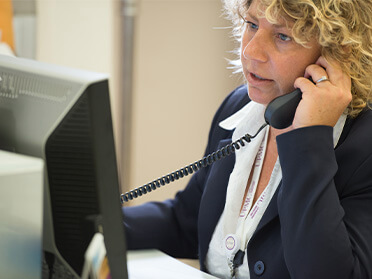 Insurance and Conventions
We offer medical services and services on a private basis or in agreement with the main insurance companies. Some of our services are also affiliated with the National Health System.
For more information on active agreements, visit: