Aesthetic Medicine at UPMC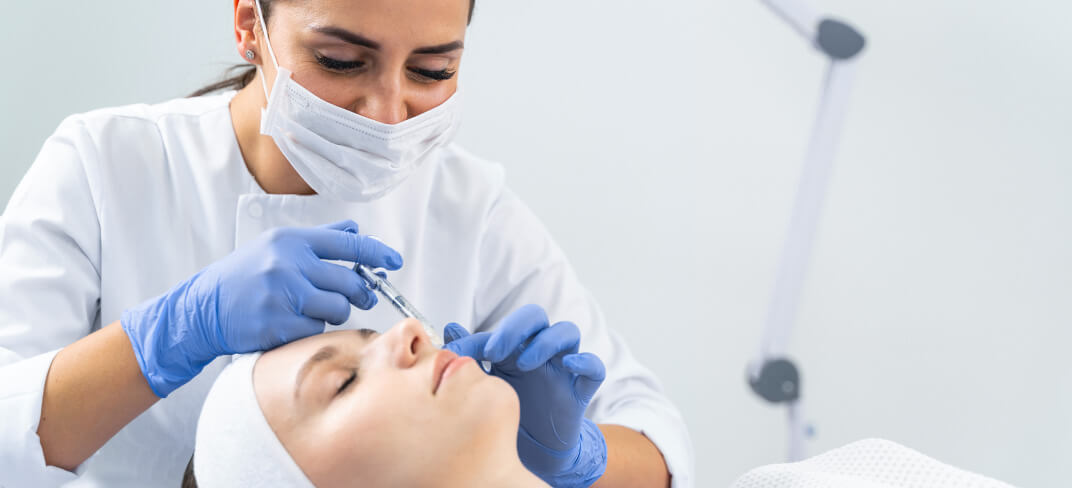 UPMC offers plastic surgery and aesthetic medicine treatments to improve or correct a range of skin conditions, such as angiomas and dark spots, and to regenerate and rejuvenate skin tissue.
Book an Appointment
UPMC offers plastic surgery and aesthetic medicine services in the following facilities:
What is Plastic Surgery and Aesthetic Medicine?
Aesthetic medicine is a branch of surgery and internal medicine, respectively. Both are used to treat aesthetic defects of various kinds, from blemishes such as skin spots, to the results of oncological surgery such as mastectomy.
Aesthetic medicine
Aesthetic medicine offers minimally invasive interventions thanks to the collaboration and experience of various specialised professionals, such as dermatologists, vascular surgeons, dieticians, psychologists, and angiologists.
Regenerative medicine
In recent years, plastic surgery and aesthetic medicine have also been joined by regenerative medicine, a discipline that offers innovative and multidisciplinary solutions in both the cosmetic and reconstructive fields. In fact, to restore or repair damaged or diseased tissues and organs, the doctor specializing in regenerative medicine uses the healthy cells of his patients, integrating the approaches that are typical of cell therapy, gene therapy and tissue engineering. An example of regenerative medicine treatment is hair transplantation, which is accompanied by the use of plasma proteins to stimulate the stem cells of the hair follicles.
The Performance of Aesthetic Medicine at UPMC
UPMC offers medical treatments intended for patients who have aesthetic or cosmetic needs. Our Center specializes in laser therapy and regenerative medicine.
In the medical and aesthetic fields, laser therapy is used for:
Aesthetic treatments such as hair removal, photorejuvenation, removal of skin spots, treatment of couperose, erythrosis, and various types of acne.
Dermosurgical treatments with surgical laser, for example for eyelid xanthelasma, pendulous or nodular fibroids, warts, seborrheic keratoses, and with high power laser endolift, for example for ulcers.
Treatments of vascular lesions such as dilated capillaries, angioma, spider nevus.
Furthermore, among the aesthetic regenerative medicine services, UPMC offers:
Rinofiller, to reshape the nose without resorting to surgery.
Facial rejuvenation, to restore firmness and elasticity to skin tissue.
Therapy to contrast and stop hair loss.
Surgical reduction and augmentation of the breast and correction of asymmetries.
Rejuvenation of the hand and female genitalia.
Reconstructive aesthetic medicine surgeries are used to shape and reconstruct breasts, face, head and neck in people who have undergone cancer surgery. The use of reconstructive medicine, in these cases, is aimed at recovering a harmonious self-image, to rediscover psycho-physical well-being and confidence in life.
Who Can Undergo Plastic Surgery and Aesthetic Medicine?
You can contact our Centers if you want to carry out a laser treatment for the removal of moles or hair, or for the dermosurgical treatment of benign skin lesions - such as warts and fibroids, for which it is not necessary to carry out a biopsy - and vascular lesions.You can also consult our specialists in cosmetic and reconstructive regenerative medicine for:
To restore vitality and compactness to the tissues of the face or body.
To stop hair loss.
To correct the result of a previous liposuction or plastic surgery.
To correct or reconstruct parts of the body that are damaged or have abnormalities due to oncological surgery, congenital deformities or due to trauma such as serious accidents.
For the reduction of hypertrophic or keloid scars, i.e. when a more developed layer of skin is formed after scarring than the surrounding tissue.
For the treatment of lichen sclerosus (a skin disease that also involves the mucous membranes) with regenerative therapy. This is based on the use of grafts created from mesenchymal fat cells, which have the ability to transform into any type of cell and can then repair the skin and the intimate mucosa.
If you suffer from osteoarthritis, post-traumatic injuries of the cartilage, or tendon and muscle issues, these can be resolved with regenerative orthopaedic surgery.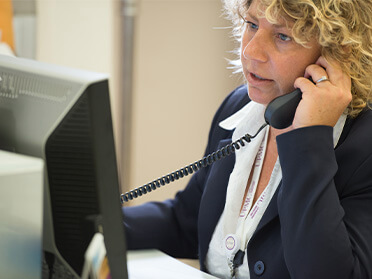 Insurance and Conventions
We offer medical services and services on a private basis or in agreement with the main insurance companies. Some of our services are also affiliated with the National Health System.
For more information on active agreements, visit: