Diagnostics at UPMC
Diagnostic tests are essential to provide doctors with precise information on the patient's health conditions, and identify the most suitable therapies for the specific case. These investigations, in fact, constitute the first step of the therapeutic process.
Our centers offer diagnostic imaging, clinical and microbiological laboratory services, eye and neurophthalmological examinations, endoscopy and much more. Our experts rely on state-of-the-art methodologies and equipment.
Book Exams and Diagnostic Services at UPMC
At UPMC, we offer diagnostic services at the following facilities:
What Are Diagnostic Services?
Diagnostics include many different investigation techniques that help doctors to obtain a complete clinical picture of the patient. The services are aimed at people who have specific symptoms, and therefore need clarification regarding their health conditions. Diagnostic tests, however, are also useful for preventive purposes, to identify any signs of future diseases and activate prevention paths. In addition to specialist visits, diagnostics are based on the following types of investigation:
Clinical laboratory tests: include chemical-clinical and microbiological analyzes, blood chemistry and urine, microbiological and parasitological tests, stool tests, and tests for allergies and intolerances.
Diagnostic imaging and radiology: such as ultrasound, multi-slice CT scan, magnetic resonance imaging, MOC-DXA, mammography with tomosynthesis, radiological examinations and digital radiology.
Procedures and Diagnostic Tests at UPMC
In our Centers you can undergo examinations and diagnostic procedures to identify clinical conditions that affect every organ and system. In particular, we offer services of:
Diagnostic imaging, including X-rays, ultrasounds, MRIs, MOCs and CT scans.
Breast diagnostics.
Clinical laboratory tests.
Ophthalmological diagnostics.
Neurophthalmological diagnostics.
Digestive endoscopy.
Cardiology diagnostics.
Neurological diagnostics.
Pneumological diagnostics.
Proctological diagnostics.
Vascular diagnostics.
Diagnosis of liver disease with Fibroscan.
Who Are Diagnostic Services For?
Clinical examinations and diagnostic investigations are used to identify all pathological conditions of the organism. Routine laboratory tests can be carried out in the absence of specific symptoms (for example, complete blood count) and provide an overview of patients' health, while others investigate particular functions, for example of the renal system, liver, hormones.
Laboratory tests also include biopsies, which are carried out on tissue samples in case of suspected cancer.
Diagnostic imaging and radiology are non-invasive procedures used to assess the condition of the organs and systems of the human body. For example, CT and MRI scans allow the entire visualization of the skeleton, joints and organs, providing essential data for diagnosis in a wide variety of cases.
Endoscopic procedures are moderately invasive and include diagnostic and operative performance. Among the first we find gastroscopy, which explores the esophagus, stomach, duodenum and the first part of the small intestine to exclude or ascertain the presence of abnormalities. Among the operative ones, there is polypectomy, or the surgical removal of polyps that can form in the digestive system.
Electroencephalogram (EEG), electromyography (EMG) and electroneurography (ENG) are neurological diagnostic procedures that assess the state of health and activity of the central and peripheral nervous system. EEG records electrical phenomena resulting from brain activity, while EMG and ENG study pathologies of the peripheral nervous system, neuromuscular transmission and muscles.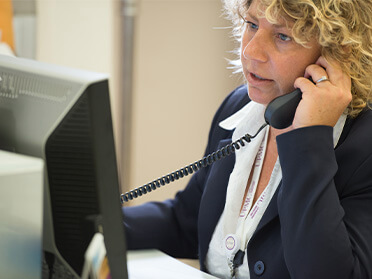 Insurance and Conventions
We offer medical services and services on a private basis or in agreement with the main insurance companies. Some of our services are also affiliated with the National Health System.
For more information on active agreements, visit: