Doctors on Call at UPMC
UPMC offers immediate medical care and outpatient care to people who need evaluation or treatment urgently.
Book an Appointment
UPMC offers this service at its Rome facility:
What is the Urgent Medical Service
UPMC's Doctors on Call (D.O.C.) is the support service that provides physicians specializing in surgery, general and internal medicine, orthopedics, and pediatrics to those who need timely intervention.
The service is available 24 hours a day, 7 days a week, including holidays.
Who Can Contact the Doctors On Call Service?
All people who need a specialist consultation for an acute condition (such as an infection, or an injury caused by a fall or a contusion) can turn to us. The service is also designed for people who suffer from chronic diseases and who may need a doctor suddenly, at any time of the day or night. Our doctors offer consultations to people who need specialist advice on their clinical condition, acute or chronic, at times when their doctors are not reachable or at times when they cannot travel to a public facility.
Please note: UPMC's doctors on-call service is not an emergency service.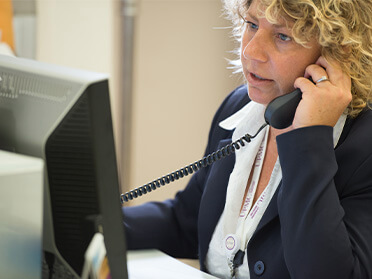 Insurance and Conventions
We offer medical services and services on a private basis or in agreement with the main insurance companies. Some of our services are also affiliated with the National Health System.
For more information on active agreements, visit: