Gynecology at UPMC
At UPMC, we have a team of professionals specializing in gynecology and other medical disciplines for women, including cardiology, senology, postural/urogenital rehabilitation and radiology. All women can attend for periodic checkups and diagnostic tests, such as ultrasound, to check the health of the female urogenital system.
Book an Appointment
UPMC offers gynecology services in the following locations:
Gynecology Services at UPMC
The female genital system is comprised of the internal reproductive organs (vagina, uterus, fallopian tubes and ovaries) and the vulva. Each of these parts has two functions: reproductive and endocrine. The ovaries, in addition to containing the eggs, secrete the female hormones (estrogen and progesterone). These stimulate the other organs to prepare for a possible fertilization, which in turn will set in motion a series of endocrine processes.
The gynecologist investigates the general health of the woman's reproductive system through external examinations and diagnostic procedures of various types, which include:
Screening for female cancers: Among the gynecological services present in this group is the Pap test and the HPV-DNA test to detect the human Papillomavirus (HPV). Breast ultrasound and mammography are also among the screening tests to detect the presence of breast cancer.
Microscopic cervix examination: Or colposcopy, a minimally invasive procedure during which an endometrial biopsy can be performed.
Presurgical procedures: Among these, are the removal of uterine fibroids or ovarian cysts, and the closure of the tubes.
Gynecological Examinations and Procedures
At UPMC you will find doctors who specialize in the care and treatment of diseases of the female reproductive system. Here you can undergo various types of services, including:
Gynecological examination.
Gynecological diagnostic procedures, such as colposcopy and hysteroscopy.
Prenatal diagnostics, during all stages of your pregnancy.
Diagnostics and treatment of endometriosis.
Gynecological or pelvic ultrasound.
Transvaginal ultrasound (TSV).
Ultrasound of the bladder.
Pap-test, HPV-DNA test e THINprep test.
Rehabilitation of the pelvic and urogenital floor.
Magnetic resonance imaging of the pelvis.
In addition to diagnostic tests, at UPMC, you can also undergo surgery, including:
Oncological gynecological surgery.
Laparoscopic gynecological surgery.
Traditional and minimally invasive surgery of the pelvic organs.
Conditions Treated at UPMC
In the female reproductive system, fibroids, cysts and polyps can develop. In addition, the reproductive system may be affected by diseases of an infectious or tumor nature.
Pathologies of the female reproductive organs and conditions that may involve one or more organs, both internal and external, can have consequences of various kinds. Among them, there are:
Female sexual dysfunctions.
Urogynecological disorders, such as urinary infections and incontinence.
Dysmenorrhea.
Endometriosis.
Polycystic ovary syndrome.
Fibroids, cysts and uterine polyps.
Menopausal disorders.
Who Are Gynecological Services for at UPMC?
From their first menstrual cycle, it is recommended for women to have a gynecological examination once a year. You can contact UPMC gynecologists for your regular checkups. In addition, you can request their advice in case of abnormal bleeding, pain in the lower abdomen, irregular menstrual cycle, if you're planning to get pregnant or if you're having trouble getting pregnant. Our specialists will be able to ascertain your state of health and will guide you in any subsequent clinical and therapeutic path.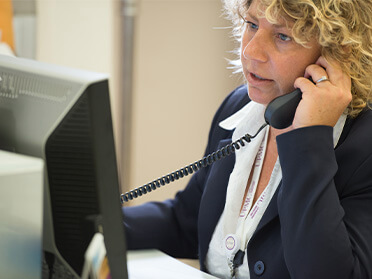 Insurance and Conventions
We offer medical services and services on a private basis or in agreement with the main insurance companies. Some of our services are also affiliated with the National Health System.
For more information on active agreements, visit: