Internal Medicine at UPMC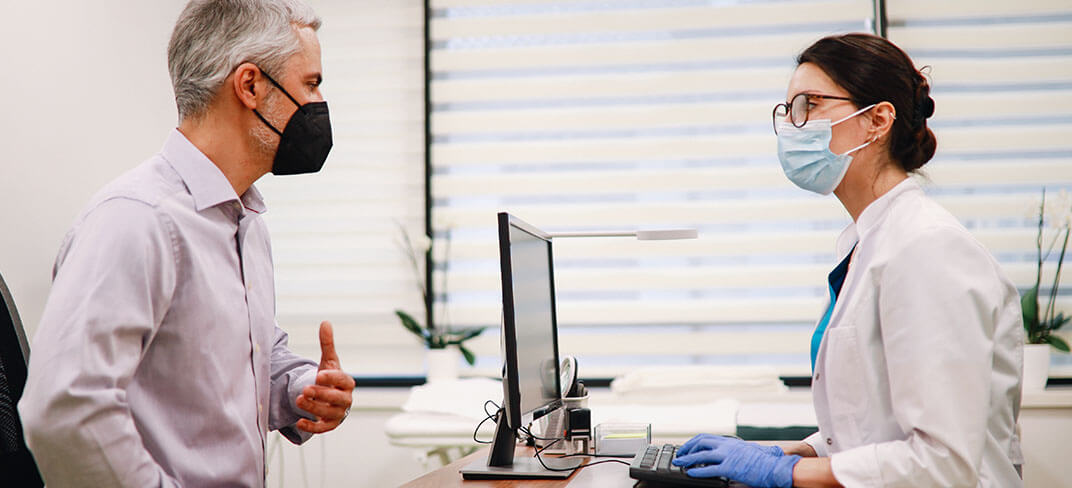 UPMC offers internal medicine services for the diagnosis and treatment of diseases of the cardiovascular system, gastroesophageal, respiratory and endocrine systems. Visits, diagnostic tests, and non-surgical care are also aimed at people suffering from rheumatological, nephrological, oncological, and infectious diseases.
Book an Appointment
At UPMC, internal medicine services are available at the following facilities:
What Is Internal Medicine?
Internal medicine is the outpatient medical branch of which there are numerous sub-specialties, including:
Cardiology.
Hematology.
Endocrinology.
Gastroenterology.
Infectiology.
Allergology.
Nephrology.
Oncology.
Pulmonology.
Rheumatology.
Internal medicine specialists cover a variety of health services. Among them are clinical examinations, preventive screening, and immunizations, urgent care for medical conditions and pathologies. In addition, if it is necessary to intervene surgically, they can direct you to the specialist you need.
The internist's approach, therefore, is multidisciplinary. It is aimed at the diagnosis and treatment of the most common diseases as well as complex pathologies. These include, for example, inflammatory diseases or those involving the immune system.
Internal Medicine Services at UPMC
At UPMC, you can undergo internal medicine visits and diagnostic procedures to help our doctors find the right treatment path for you.
The exams and treatments available include:
Hepatological and gastroenterological outpatient visits.
Echocardiogram and electrocardiogram.
Doppler echo of the supraortic trunks and lower extremities, and (color)Doppler echo of the aorta and other arteries.
Ultrasound of internal organs.
Hemodialysis, for the treatment of severe renal insufficiencies.
Holter pressure, to measure blood pressure over the course of a day.
Spirometry, for the evaluation of respiratory function.
Glucose test, to detect and monitor diabetes.
Lactose-fructose respiratory test, for intolerances.
UBT-Test (Urea Breath Test), to determine the presence of Helicobacter pylori, a bacterium that can cause gastric disorders.
Cardiological, nephrological, gastroenterological, oncological, diabetological, pneumological and rheumatological examinations.
Conditions we Treat
The main pathologies treated by internal medicine are:
Anemia and other blood pathologies.
Disorders of the gastroesophageal system, such as gastroesophageal reflux and infections.
Metabolic, hormonal and immune disorders, such as diabetes, metabolic syndrome or autoimmune diseases.
Infections affecting various systems of the body.
Cardiovascular diseases, such as hypertension and heart failure.
Liver diseases, such as hepatitis and cirrhosis.
Tumors that affect internal organs (e.g. liver, lungs, stomach, duodenum) or glands such as the thyroid.
Who Should Make an Internal Medicine Appointment?
There are various situations in which you may need to turn to the internal medicine specialists who work at UPMC. For example, if you have acute symptoms of a bacterial or viral infection of the respiratory tract, such as bronchitis or pneumonia. Or, if you suffer from heart disease, diabetes, gastritis or other conditions involving one or more internal organs. Internists also deal with the diagnosis and treatment of rheumatic diseases, such as arthrosis, arthritis and fibromyalgia.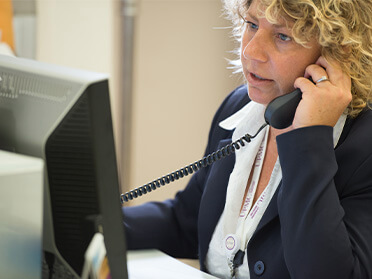 Insurance and Conventions
We offer medical services and services on a private basis or in agreement with the main insurance companies. Some of our services are also affiliated with the National Health System.
For more information on active agreements, visit: