Pneumology at UPMC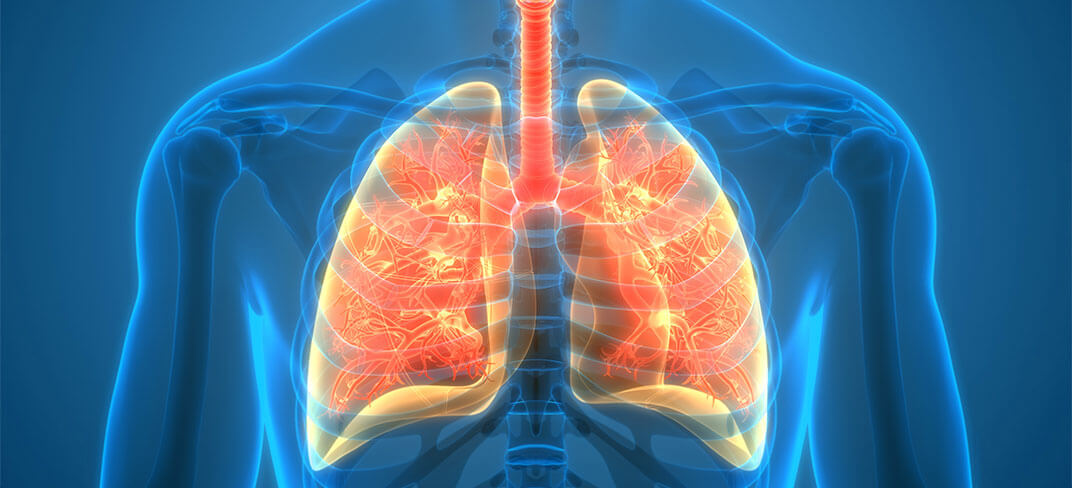 At UPMC, our physicians provide diagnostic and therapeutic services to those suffering from lung disease, rare respiratory disease, and other advanced diseases affecting the respiratory system. Our specialists use advanced techniques of diagnosis and medical therapy, including lung transplants.
Book an Appointment
At UPMC, we provide diagnostic and therapeutic services in the following facilities:
What is Pneumology?
Pneumology is the branch of internal medicine that studies diseases of the respiratory system. It is used to diagnose, monitor and treat pathologies of the bronchi and lungs.
During a visit to our specialists, the pulmonologist collects information related to your medical history and lifestyle. We also evaluate any exams you have already taken. In addition, it takes into account the type of diet you have, whether you consume alcohol and tobacco and what physical activity you practice.
We then examine your lungs with the stethoscope and, if necessary, recommend further investigations if needed. Afterwards, the pulmonologist will indicate which therapeutic path or treatment is best suited to your case.
Pneumological Services at UPMC
At UPMC, you can undergo the most modern procedures for the prevention, early diagnosis, and therapy of respiratory diseases. The path you follow will be tailored to your personal situation.
In particular, the Pneumology Unit of IRCCS ISMETT – UPMC is specialized in the treatment of rare respiratory diseases and diseases with advanced symptoms. It uses state-of-the-art technologies for mechanical ventilatory assistance and for diagnostic and interventional bronchoscopy. IRCCS ISMETT – UPMC is also the first lung transplant center in southern Italy and was one of the first established in Europe.
The pneumological diagnostic services at UPMC Salvator Mundi International Hospital include:
Preventive or pre-symptomatic diagnosis: The specialist doctor subjects the patient at risk (for age, diet, and family predisposition) to a series of screening tests. Early diagnosis is used to identify any respiratory diseases when they are still asymptomatic.
Radiography (X-ray), magnetic resonance imaging (MRI) and computed tomography (CT) scan: A set of scans through which diagnostic images of organs and systems are obtained.
Simple or basal spirometry, global spirometry: Examinations with which the functionality of the lung is evaluated through the measurement of respiratory capacity.
Diagnostic and interventional bronchoscopy: Investigation performed with the use of a small probe, the bronchoscope, which is introduced into the nose or mouth after local anesthesia. It enters the lung through the bronchi. Bronchoscopy allows us to remove inhaled foreign bodies and remove carcinomas. UPMC has advanced instrumentation, able to detect bronchial lesions even at an early stage.
The treatment techniques and therapeutic tools used by UPMC Salvator Mundi can be grouped into three categories:
Medical care: These include night ventilation, shock therapy used for sleep apnea syndrome, and postural drainage, a technique for respiratory physiotherapy.
Surgery: Our specialists practice pleural drainage, operative bronchoscopy, thoracentesis, and we can apply, if necessary, endobronchial prostheses.
Rehabilitation: If you suffer from chronic conditions, we have pulmonary rehabilitation programs. We plan both a personalized exercise program and a balanced nutrition program.
Who Should Undergo a Pneumology Examination
There are several cases in which it is good to undergo a specialized examination. For example, if you have difficulty breathing in everyday life, regardless of physical activity or if you have a persistent cough or a feeling of pressure on your chest. These may be the symptoms of a pathology of the respiratory system, among which there are, for example:
Bronchial asthma: A chronic inflammatory disease of the airways that clogs the bronchi and that, if treated and kept under control, is generally reversible. Symptoms are wheezing, chest tightness, wheezing, and a wheezing cough. Asthma is one of the most widespread diseases in the world and, according to the World Health Organization, affects 235 million people, 30 million in Europe alone.
Obstructive sleep apnea syndrome: It is characterized by pauses in breathing during sleep, due to partial (hypopnea) or total (apnea) obstruction of the respiratory tract. This is associated with a reduction in oxygen saturation in the blood. In this case, early diagnosis is important. This respiratory disease, in fact, within a few years can cause tissue damage and cause coronary and cerebral ischemia.
Chronic obstructive pulmonary disease (COPD): It is a progressive but treatable lung disease that clogs the airways, making breathing difficult. It is often associated with systemic inflammation with extra-pulmonary consequences such as chronic bronchitis and emphysema. The main cause is smoking, and the symptoms can be different. Symptoms include a persistent and chronic cough and phlegm, a chronic production of sputum, dyspnea, and wheezing.
UPMC Salvator Mundi offers a Tobacco Prevention Center for those suffering from smoking-related diseases. We have a specialized team who addresses treatment in two phases: withdrawal and maintenance of abstention. Quitting smoking makes the therapeutic and pharmacological program of treating respiratory diseases more effective.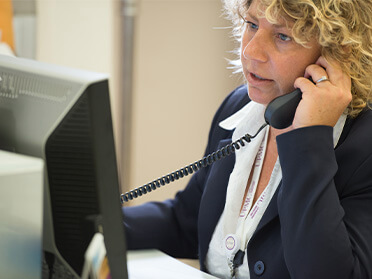 Insurance and Conventions
We offer medical services and services on a private basis or in agreement with the main insurance companies. Some of our services are also affiliated with the National Health System.
For more information on active agreements, visit: