Rehabilitation at UPMC
UPMC offers rehabilitation programs to regain functional ability and improve health and quality of life. Combining clinical assessment, exercise prescription, and education in proper nutrition and stress management, these programs aim to provide, with the support of a multidisciplinary team of professionals, the tools for recovery and maintaining the physical and psychological well-being of patients, preserving their quality of life and their independence in society.
Book an Appointment
At UPMC, we offer physiotherapy and rehabilitation services at the following locations:
What is Rehabilitation
Rehabilitation is a process that serves to bring a person with a disability back to a better level of independence from a physical, functional, social, intellectual and relational point of view.
UPMC's Rehabilitation Services
UPMC's rehabilitation services include:
Oncological rehabilitation. The main objectives of the program are to limit the physiological and psychological consequences of the oncological disease, improve the quality of life and reduce the likelihood of relapses.
Post Covid-19 rehabilitation for a complete recovery after the acute phase of the disease.
Who are UPMC's Rehabilitation Programs for?
Those who have received a diagnosis of cancer or those who are already undergoing oncological therapies (e.g. chemotherapy, radiotherapy, etc.) can contact our centers to carry out personalized oncological rehabilitation programs. Furthermore, if you have overcome the acute phase of the Covid-19 disease, but still experience symptoms such as breathing difficulties and muscle weakness, you can contact our doctors and physiotherapists for a tailor-made post-Covid-19 rehabilitation program for you.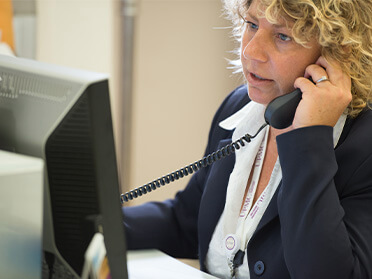 Insurance and Conventions
We offer medical services and services on a private basis or in agreement with the main insurance companies. Some of our services are also affiliated with the National Health System.
For more information on active agreements, visit: