Pediatrics at UPMC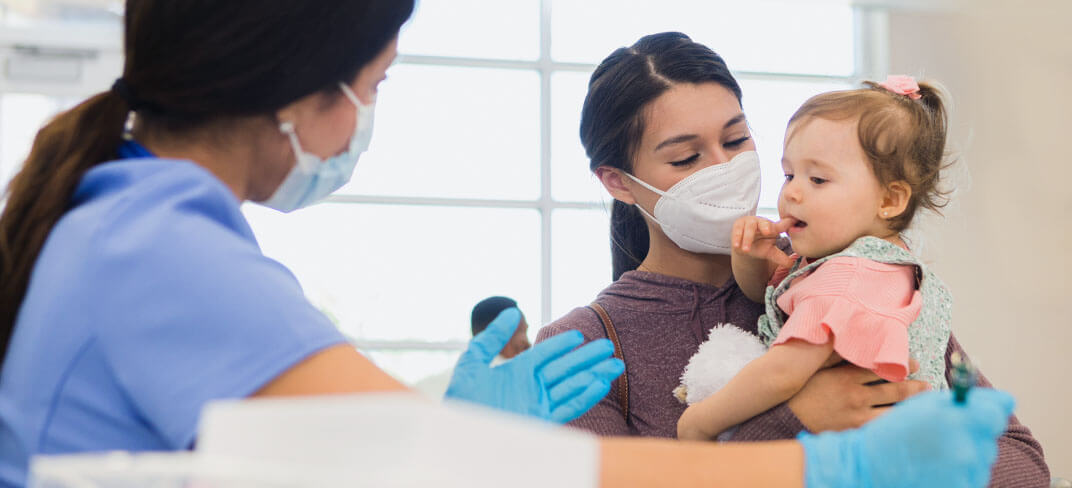 UPMC's specialists are dedicated to the care of patients from 0 to 18 years of age. We cover a wide range of specialties, including Urology, Ophthalmology, Hepatology, Biliary and Rare Diseases, Orthopaedics, and Dermatology.
Book Pediatric Visits and Examinations
At UPMC, you can request pediatric visits and services at the following facilities:
Pediatrics and Pediatric Services
Pediatrics focuses on the health and psychophysical development of infants, children, and adolescents. Because children's bodies are physiologically different from adults, their reactions to pathogens and treatments also vary.
There are many medical conditions specific to children and adolescents that require highly specialized care. A pediatrician follows children from the very first months of life, monitoring their growth, weight, and height, to ensure a healthy and balanced development.
The pediatrician also to identifies signs and symptoms of possible diseases or disorders, and, if necessary, prescribes visits and tests, if necessary, involving other specialists.
Pediatric Examinations and Services
At UPMC, pediatric patients can have access to examinations, diagnostic tests, and targeted treatments. The diagnostic procedures available include:
Neonatal eye examination to rule out diseases such as congenital ptosis, congenital cataracts, congenital glaucoma, retinal coloboma, retinopathy of prematurity (ROP), and retinoblastoma.
Pediatric eye examination, recommended within the first three months of the newborn's life and later at 6-9 months and 2-3 years of age, unless there are different medical indications or vision disorders.
Pediatric urological examination to rule out congenital conditions and abnormalities of the urinary and genital tract.
Diagnostic imaging procedures, such as x-rays, CT scans, MRI, and ultrasounds.
Interventional radiology procedures include diagnostic angiography and venography, angioplasty, vascular stent placement, biliary tract drainage, and abdominal organ biopsies.
Pediatric endoscopy procedures include ERCP (endoscopic retrograde cholangiopancreatography) and EUS (echo-ultrasound).
Orthopaedic consult.
Dermatology consult.
In our Centers we perform traditional and minimally invasive pediatric surgery for urological and abdominal procedures.
We are specialized in pediatric liver and kidney transplantation from deceased or living donors for patients suffering from rare metabolic diseases or diseases that compromise organ functions, such as biliary atresia, a degenerative and progressive disease whose causes are unknown, and the first cause of pediatric liver transplants.
Pathologies Treated
Our specialists treat a wide range of pediatric diseases, including congenital conditions that present in the first days or months of life.
Urogenital diseases
Pediatric inguinal hernia often presents at birth but can also occur later on in the child's life.
Female and male genital abnormalities such as labial adhesions or cryptorchidism (i.e., failure of both testicles to descend into the scrotum).
Eye conditions
Strabismus.
Congenital glaucoma.
Congenital cataract.
Diseases of the gastrointestinal system, liver and kidney
Abdominal tumors.
Chronic pancreatitis.
Metabolic diseases.
Rare diseases such as autoimmune hepatitis, congenital malformations of the portal vein, and congenital liver fibrosis.
Orthopaedic diseases
Developmental orthopaedic diseases.
Perthes disease.
Hip disorders such as epiphysiolysis of the hip, and congenital hip dysplasia.
Congenital clubfoot.
Axial deviations.
Ankle disorders.
Patella disorders.
Fractures and dislocations of the upper and lower limbs.
Benign tumors and pseudotumors.
Sports injuries and trauma.
Who Are Our Pediatric Services For?
Contact our Centers if your pediatrician recommends a diagnostic test to investigate the health of your son or daughter, in the presence of an orthopaedic trauma, or if a congenital anomaly, a malformation, or a liver or kidney disease is diagnosed.
Our experts are available also for eye, skin, and ear-nose-throat consults.
Our staff will provide all the necessary information on our pediatric diagnostic and therapeutic procedures, while minimizing the stress and discomfort caused to children and adolescents by visits and treatments.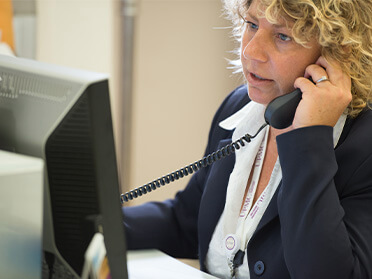 Insurance and Conventions
We offer medical services and services on a private basis or in agreement with the main insurance companies. Some of our services are also affiliated with the National Health System.
For more information on active agreements, visit: