Digestive Endoscopy at UPMC
Digestive endoscopy is a diagnostic investigation for the study of the digestive system and the treatment of gastro-enterological pathologies.
Book an Appointment
At UPMC, we offer Digestive Endoscopy diagnostic procedures at the following facilities:
Digestive Endoscopy: How it Takes Place
It is possible to carry out digestive endoscopy examinations under sedation with the assistance of the anesthesiologist. This guarantees adequate comfort and you will be cared for throughout the journey, from the preparatory visit to the exam to the post-procedure resumption.
Digestive Endoscopy Examinations
Gastroscopy. This is a useful examination for the diagnosis of different pathologies of the digestive system. It consists of the internal exploration of the esophagus, stomach, duodenum and the first tract of the small intestine.
Colonoscopy and rectoscopy. This is a useful examination for the diagnosis of pathologies such as inflammation of the intestinal mucosa, Chron's disease, diverticulitis, and disorders of intestinal motility. It allows the doctor to observe from the inside the lower part of the digestive tract and is relevant for the screening of colon cancers and for the early diagnosis of asymptomatic tumors. In total colonoscopy, all tracts of the large intestine are explored, from the anus to the ileo-cecal valve.
Virtual colonoscopy. This is an examination that, thanks to the use of X-rays, allows doctors to analyze in detail the inner surface of the colon without having to introduce a colonoscope. It is therefore particularly suitable for elderly people and for those who cannot undergo traditional colonoscopy.
Diagnostic and interventional echoendoscopy. This is a rapid, safe examination that can provide diagnostic indications that cannot be detected through other methods. The use of ultrasound makes it possible to combine the endoscopic vision of the gastrointestinal tract with the ultrasound vision of the adjacent extraintestinal regions. This allows doctors to review and observe urological and gynecological gastroenteric pathologies, biliopancreatic surgical and lymphatic structures.
Digestive Endoscopy Operating Procedures
Polypectomy. It is a surgical procedure that consists in the removal of polyps that can form in any tract of the digestive system, especially the colon.
Bleeding control. The presence of blood in the stool can result from trivial causes, such as hemorrhoids, or from important pathologies such as neoplasms. This diagnostic investigation is recommended, with annual frequency, to women and men over the age of 45.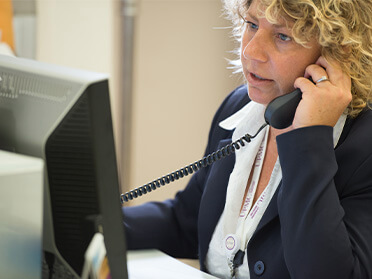 Insurance and Conventions
We offer medical services and services on a private basis or in agreement with the main insurance companies. Some of our services are also affiliated with the National Health System.
For more information on active agreements, visit: